A narrow road winds through dense fir woods. Moss and grass abound. Elves too, I'd bet.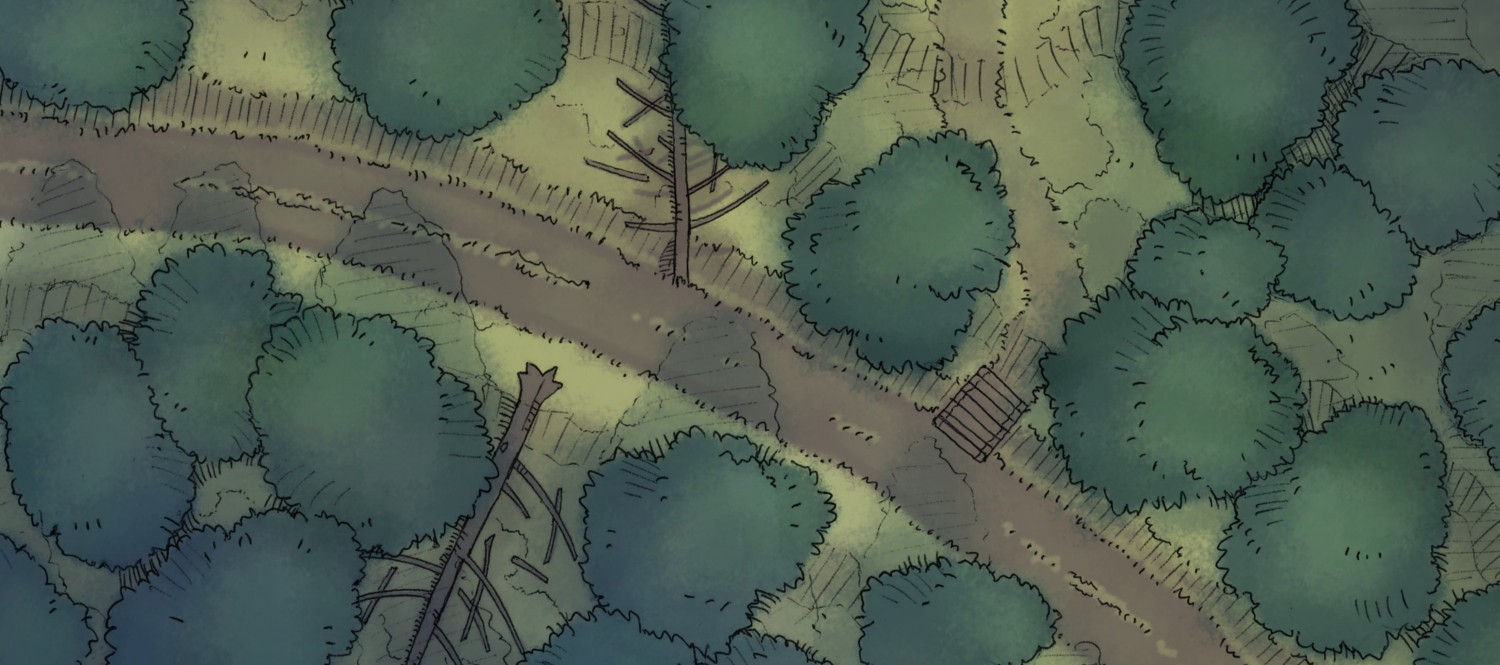 Yesterday I stumbled across this map while paging through my drawings. It's actually one of the first I drew, and one of the first I shared on the internet, but somehow it slipped through the cracks when I started up this website!
It's one of my old favorites, and rightfully deserves its belated seat in the gallery.
You can download the Forest Road below:
[thrive_megabutton mt="DOWNLOAD" st="Forest Road" color="red" link="https://2minutetabletop.com/index.php/product/forest-road/" target="_self" align="aligncenter"]