Where daring players might venture to find secret pathways and glowing treasure.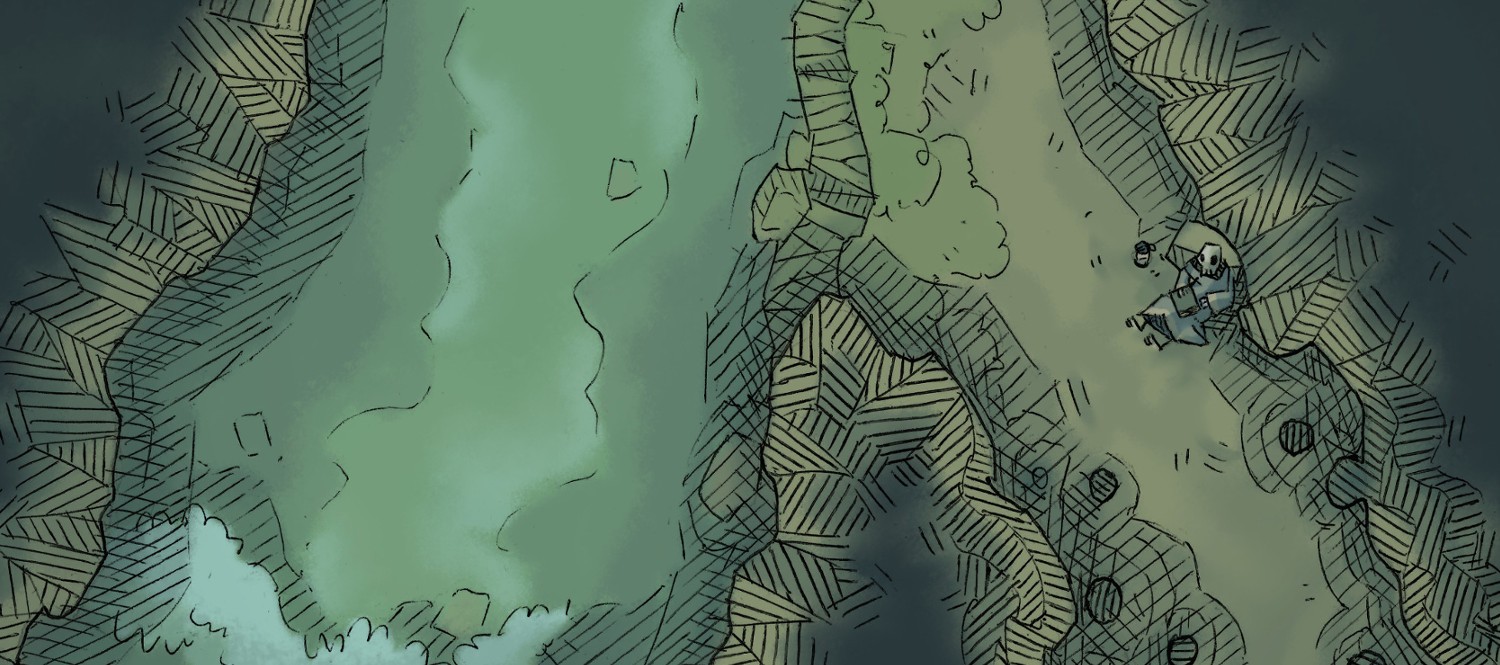 This is the fifth piece to the variety-filled Madness of the Rat King dungeon.
Here, the cavern takes two parralel paths, one precarious and watery, the other tight with stalagmites. A robed corpse sits at the intersection, clutching a weathered tome.
Explore the Cavern River in your next game:
[thrive_megabutton mt="DOWNLOAD" st="Cavern River" color="red" link="https://2minutetabletop.com/index.php/product/cavern-river/" target="_self" align="aligncenter"]