The sea crashes against a wall of naturally occurring hexagonal stone columns.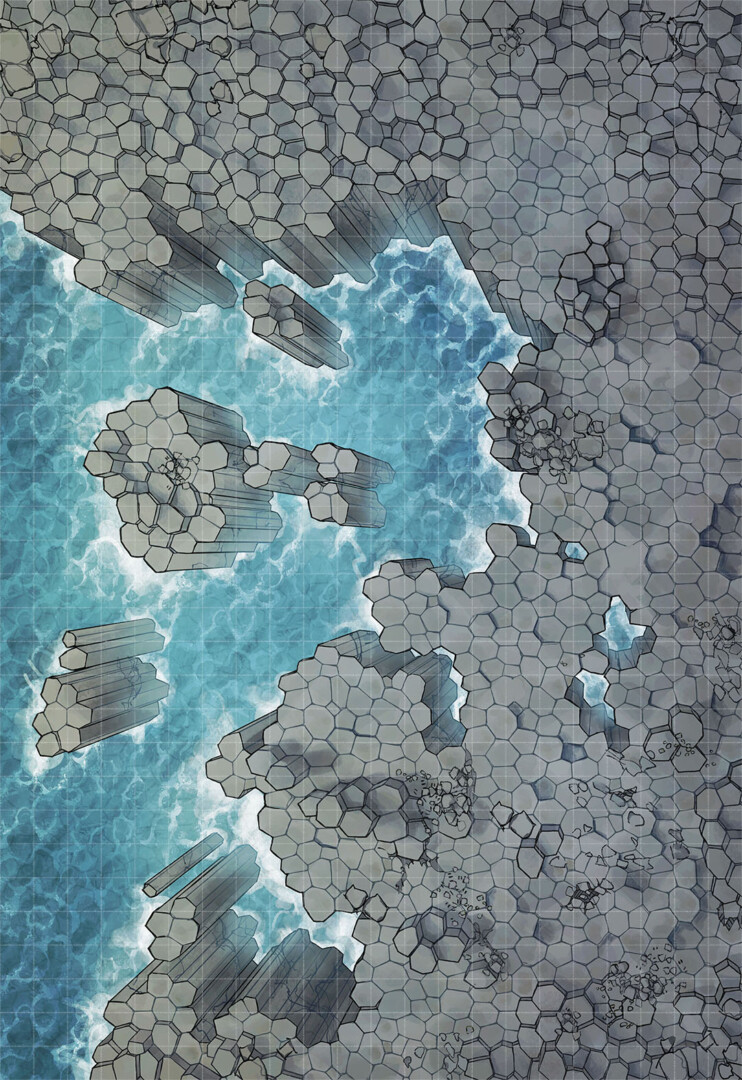 I'm sure we've all been inspired by the sight of basalt columns. They seem to be something leaking into our own world from a place more magical or grid-based… Well, this month Rootyful finally added them to our growing collection in the form of this spectacular scene.
At 32×22, this map has plenty of space across its rising columns for a good fight. Watch that you're not knocked into the roiling water, that you don't slip on the sea-washed stone, and that you're always mindful of the crabs.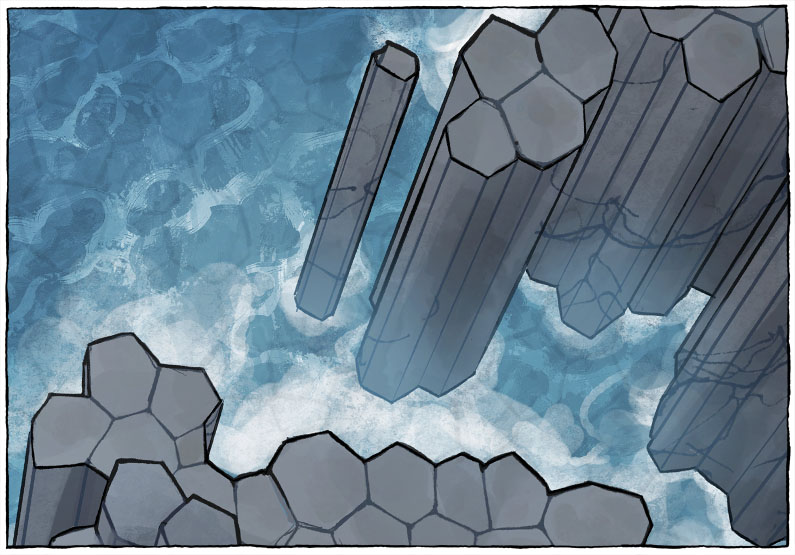 Beyond crabs, this would be a memorable place to wreck a ship, fight with seagull-harpies, or council with the local mer-people. Do any fun ideas come to your mind? We hope you'll share them in the comments. 🙂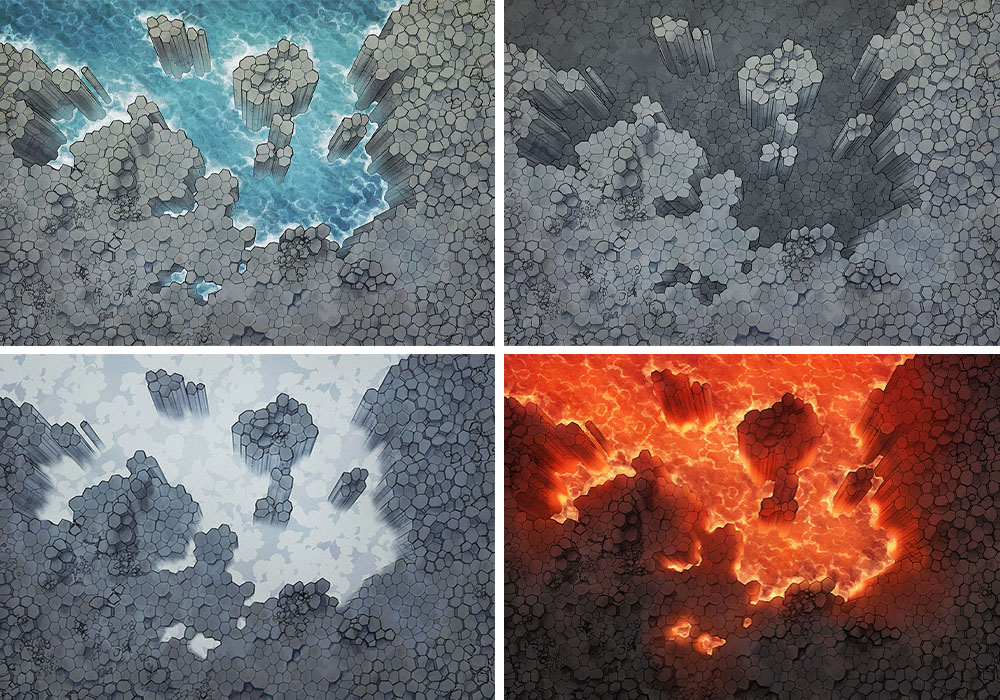 Subscribe for More
We put out new content like this almost every week! If you'd like to keep up, here are all the ways that you can do it, be it on social media or with our email newsletter:
Download the Basalt Columns battle map
You can download the digital files below, where you'll also get an opportunity to support us. Thank you! It's thanks to you that we can keep making these maps and assets. 🙂
We will deliver the download links to your email address. You can choose which pack you would like below.
We can offer this base pack for free thanks to our generous Patreon supporters
For exclusive map variants and even the PSD files, consider joining the amazing community that makes these maps possible: