A ramshackle base hidden in the tunnels below the city streets.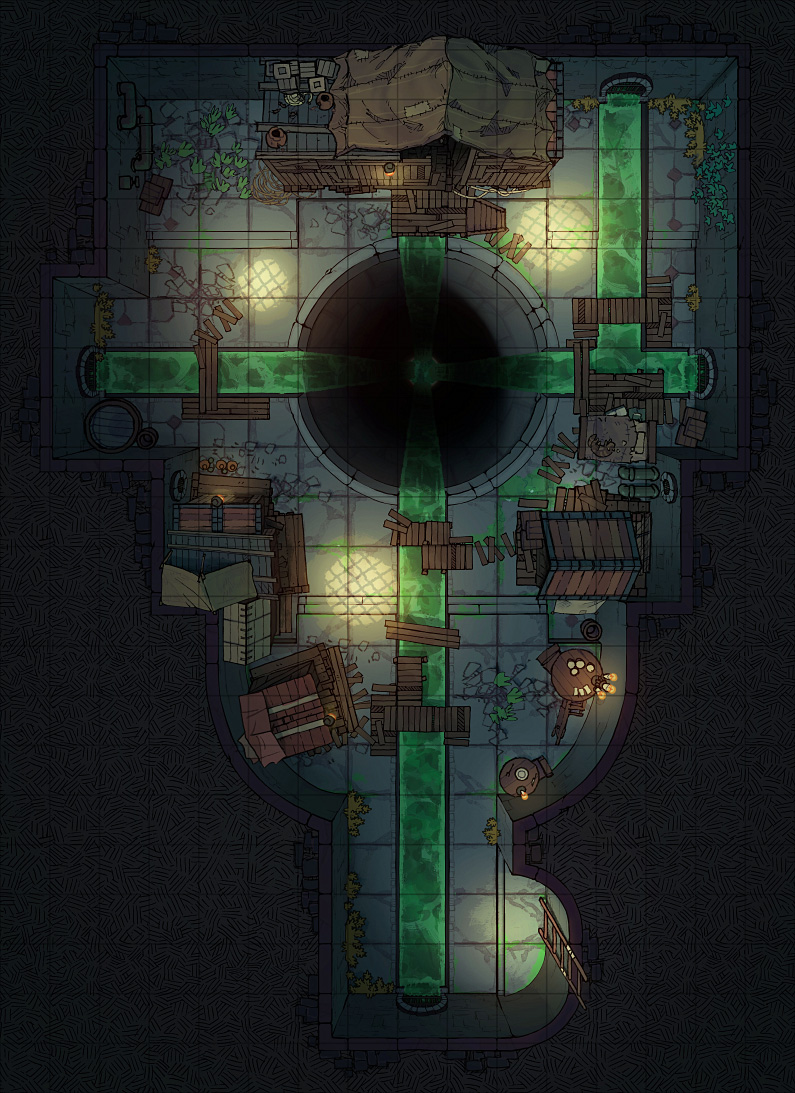 This fine map is by Connor Johnston (CocosTreasuryOfTokens), and features rickety architecture in a cramped sewer. A little light filters down from above, and a drainage chute drops into darkness below.
This might be a fun starting point for a group of level 1 player characters – perhaps that great hole is a ratcatcher's version of the Yawning Portal? Just imagine all the adventures to be had down there… :S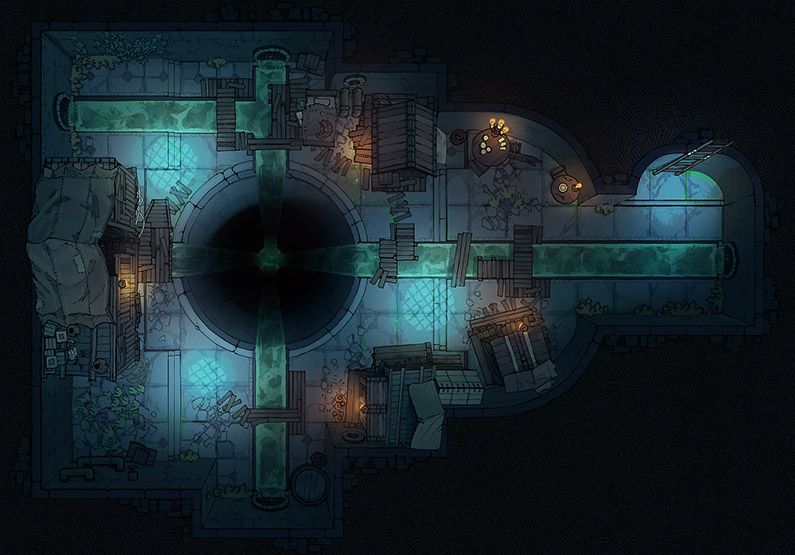 You might also use this as a thieve's guild HQ, black market, slum, or secret base. Do any cool ideas come to your mind? If so, please share below!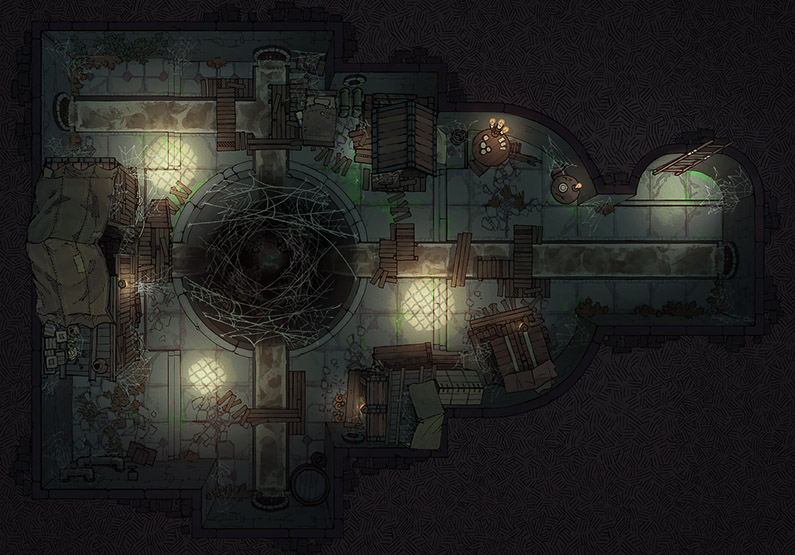 Subscribe for More
We put out new content like this almost every week! If you'd like to keep up, here are all the ways that you can do it, be it on social media or with our email newsletter:
Download the Sewer Hideout battle map
You can download the digital files below, where you'll also get an opportunity to support us. Thank you! It's thanks to you that we can keep making these maps and assets. 🙂
We will deliver the download links to your email address. You can choose which pack you would like below.
We can offer this base pack for free thanks to our generous Patreon supporters
For exclusive map variants and even the PSD files, consider joining the amazing community that makes these maps possible: