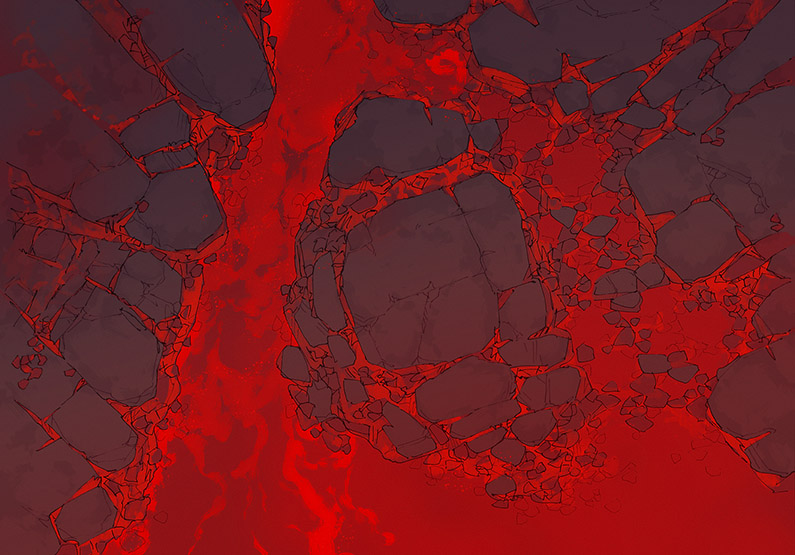 Did you know that our Rock Pools map already has a lava variant? Well, I didn't! I only remembered this fact once I'd already finished the version above, and then I felt rather silly.
Regardless, the two each have a unique character to them, and this one I can offer for free! So, whether you're after smouldering lava or a fiery inferno, we've got you covered. 😉
Below you can see the regular Rock Pools, night and day, and the new and old volcanic variants. The first three maps are available in the free, "pay what you want" Rock Pools map, and the rest are inside the $5 Rock Pools Pack.
Hope that you enjoy, and hope that your PCs can stay out of that lava!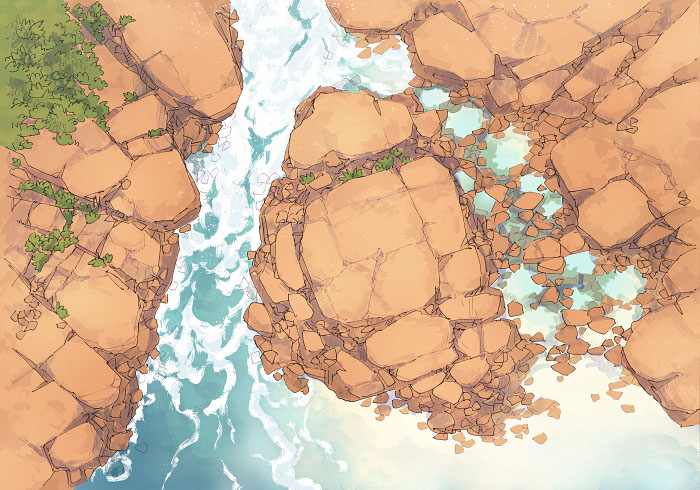 Downloads
Have you claimed this pack before? Simply re-download the 'Master ZIP' from your Downloads page or downloads email, or from 'Volume 7' in the Everything Pack. Otherwise, you can claim it below…
Subscribe for More
We put out new content like this almost every week! If you'd like to keep up, here are all the ways that you can do it, be it on social media or with our email newsletter: