This fledgling mining operation shares the mountainside with a bathhouse and inn. This unlikely combination makes the frigid location quite bearable!
Skip to the downloads?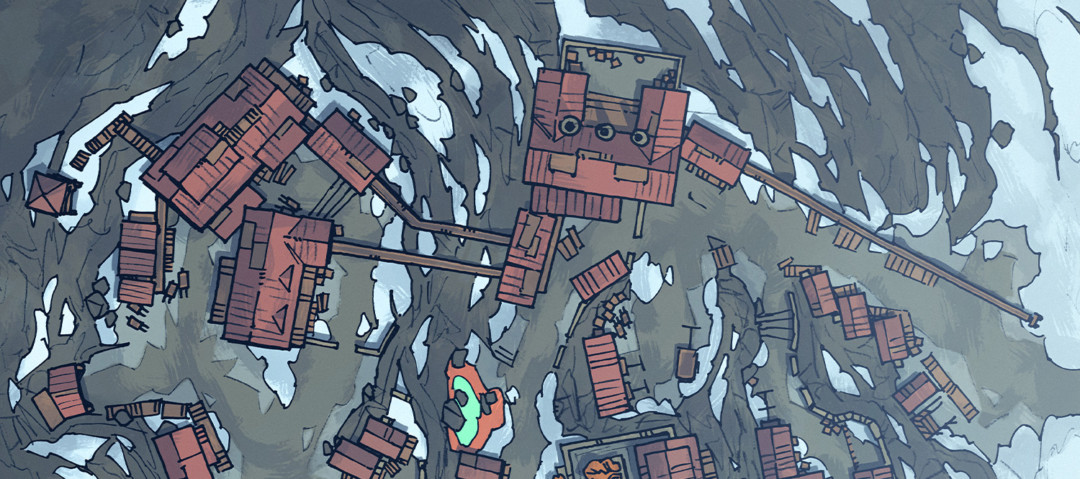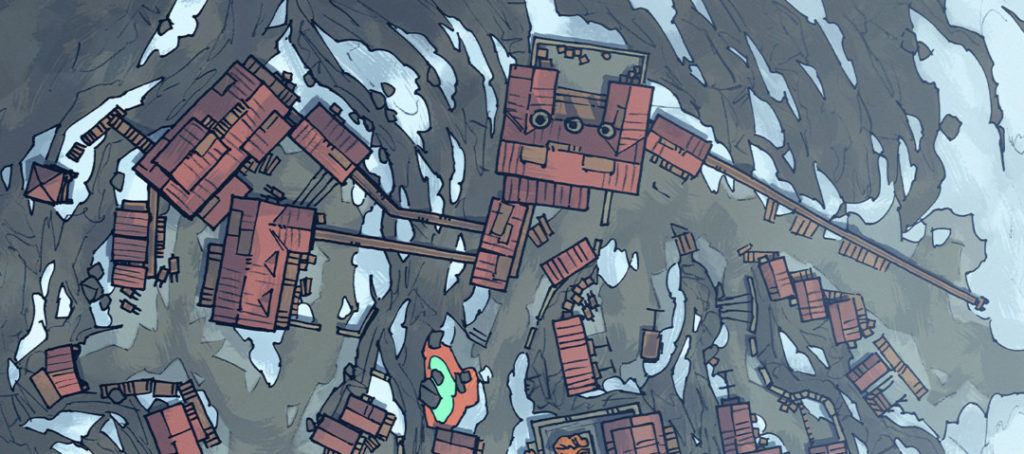 I have been itching to draw another town map for some time now so, a little more than a week ago, Troy and I sat down to build this one.
The map alone may have a very simple name, but we have great plans for this town that we'll be fleshing out over the next month. I'm sure that Troy will do much better job naming it for its official adventure, haha.
Our collaboration will involve three articles by Troy and a two-part cave map by myself. When it's complete (and with time left for a Halloween session) we hope to deliver a collection of interesting NPCs, an intriguing cave, and a chilling adventure fit for the spooky season!
So far I imagine the mines being criss-crossed with natural caves and speckled with hot springs. What else might be down there? I'd love to hear your ideas!
Subscribe
Here are all the ways that you can keep up to date with our new content, be it on social media or with our email newsletter:
---
Download the Mining Town Map
You can download the digital files below. Thank you for your support! It's thanks to you that I can keep making these maps and assets. 🙂
We will deliver the download links to your email address, which include printable PDFs and digital files. You can choose which pack you would like below.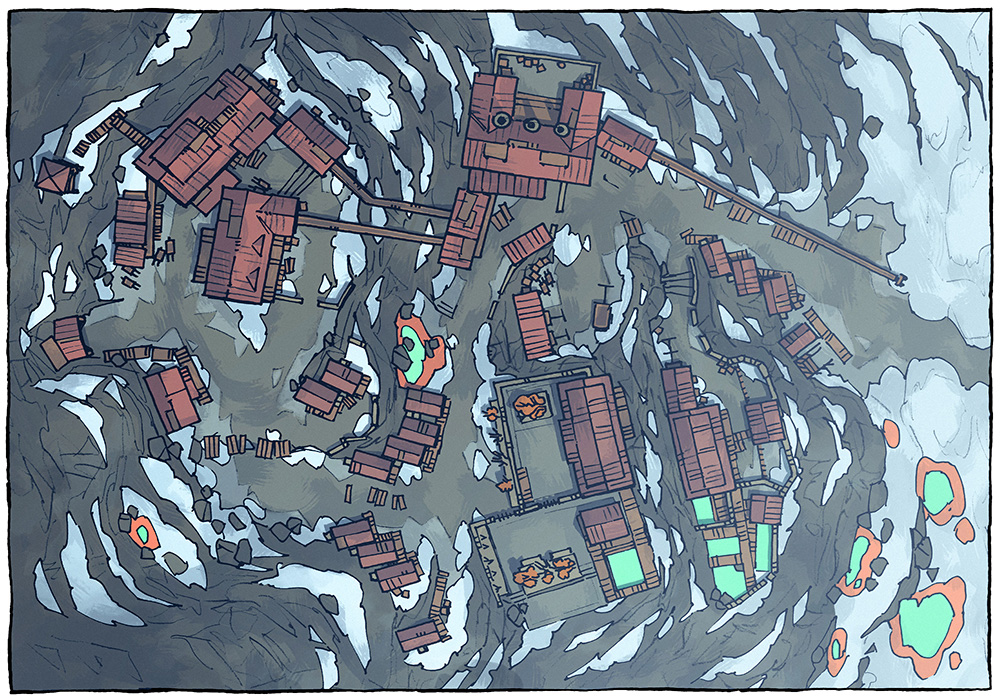 PWYW Mining Town
Pay What You Want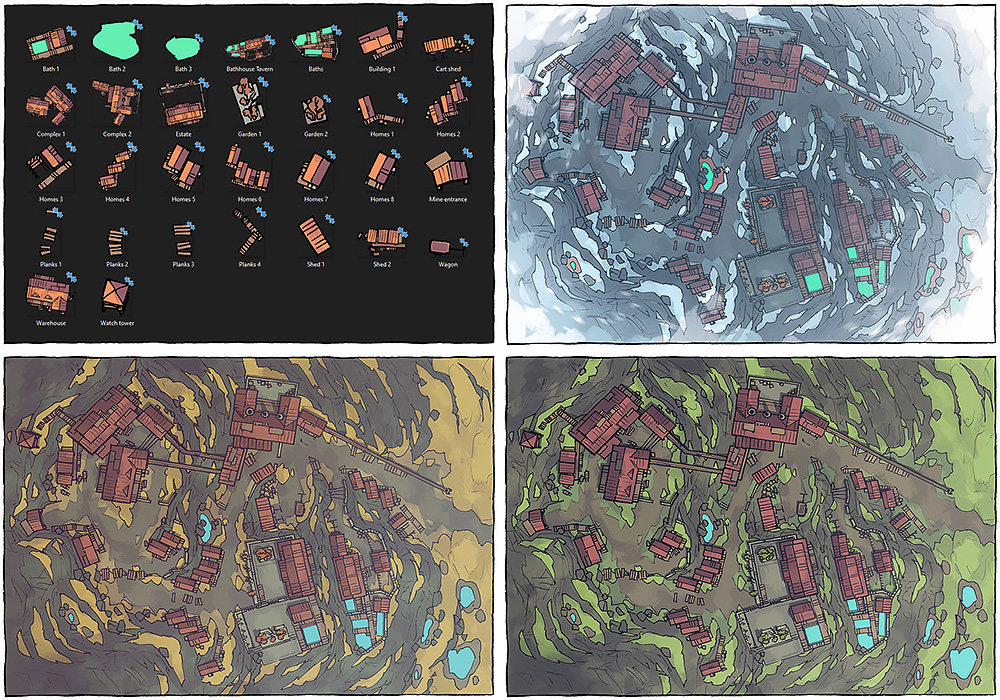 Mining Town Pack
$5.00 USD
This town map is free to download thanks to our Patrons: