A spacious, four-storey tower. The perfect bandit base or player character hub!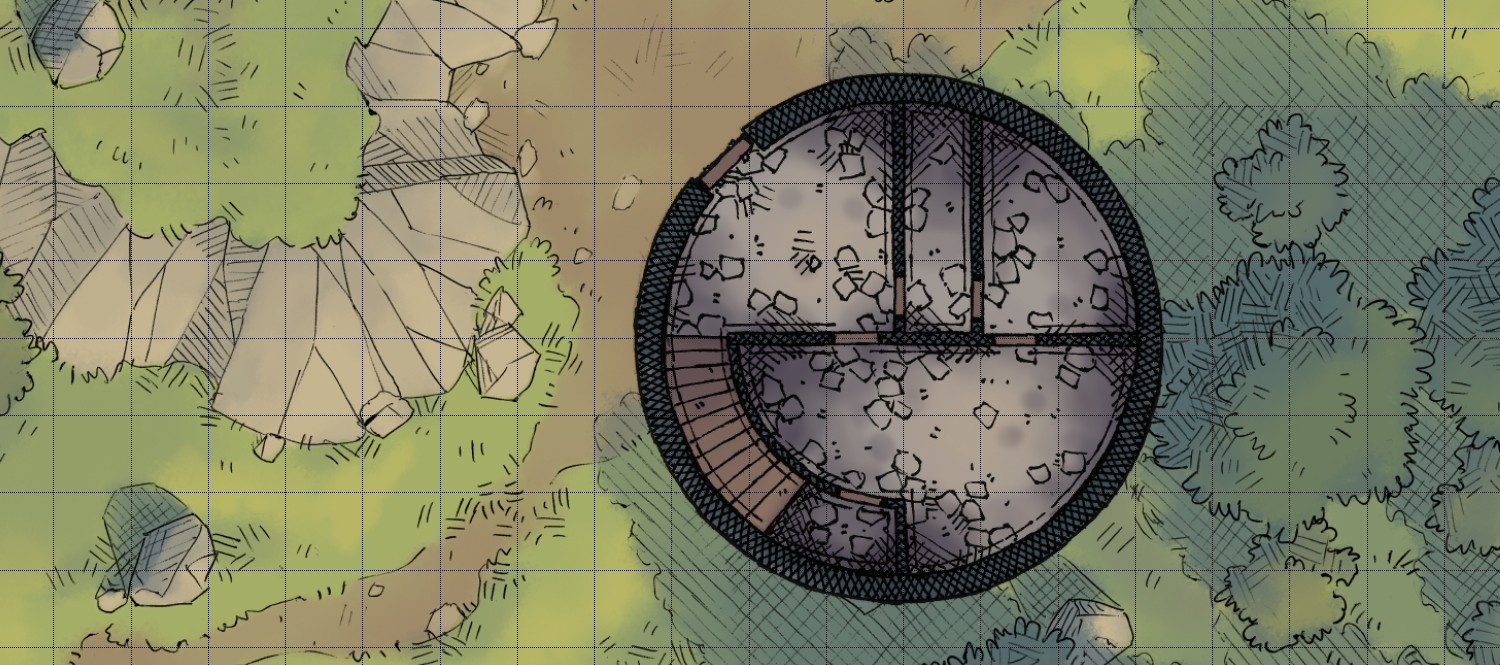 This set piece tower comes unfurnished, as a "prop set" is coming very soon. When that's released, you'll have all the ovens, tables, chairs and beds that you could ever need! For now it may stand stark and abandoned, but you'll soon be able to customize your own ramshackle bandit camp or orderly knight's outpost.
All these tower pieces and future props will be optimized for Roll20, but are also easily printed and cut out, or edited in Photoshop or Gimp!
If you're interested, you can grab the Lonely Tower below…