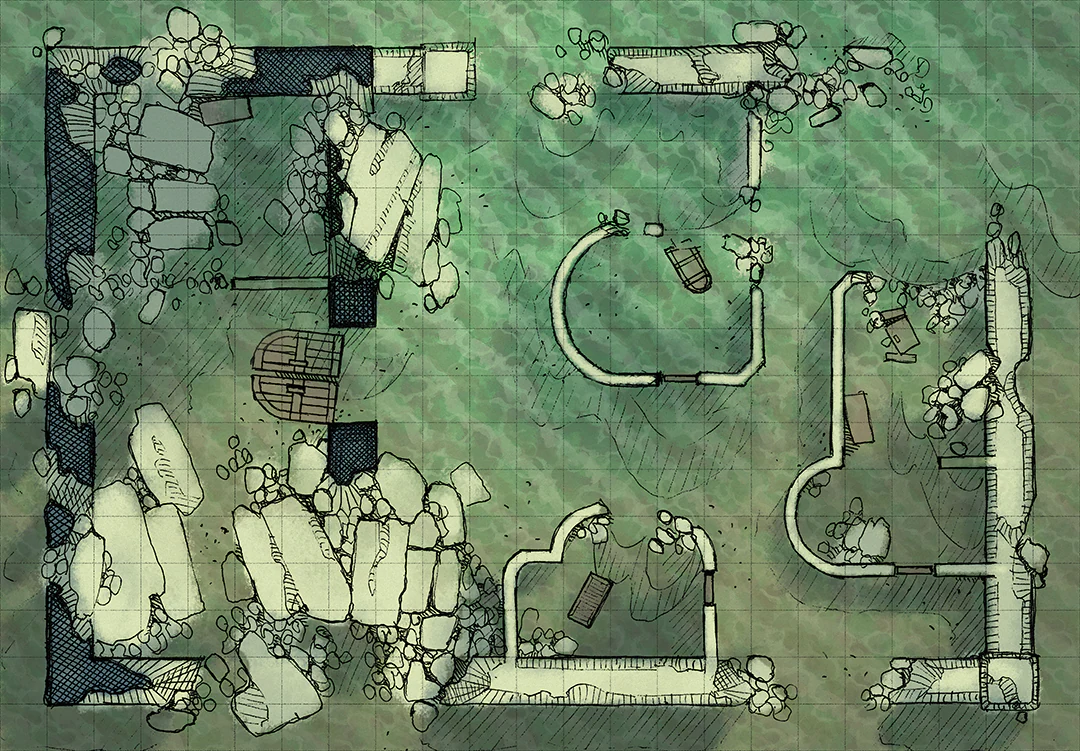 Can you believe that this map is from 2015? It was one of my very first – and it shows!
When I first started drawing maps I was shooting for a very different level of quality, and primarily for my own table. For a period of time I was even making a new map every day! This was before the advent of map variants, extracted assets, and all the other extras we make now. The line art was rough and without any touch-ups, and the coloring showed absolutely zero respect for staying within the lines.
Though these old maps don't hold up under a magnifying glass, I think that my past-self had a good sense for color. I can learn a lot from that guy! The original version of this map sports warm, desert colors that I sometimes struggle to find today.
I think I've grown a lot since 2015, but so often in growing we can leave valuable bits and pieces behind by accident. I think it's an important exercise to go back through our work and find those pieces worth keeping!
All that said, today I showed the old Desert Ruins some love by giving it a fresh, new map variant. A free one, by the way! You can download this 'Flooded' version bundled with the same free items you've probably already got in your account or inbox. If not, just scroll a little further to the downloads section. 🙂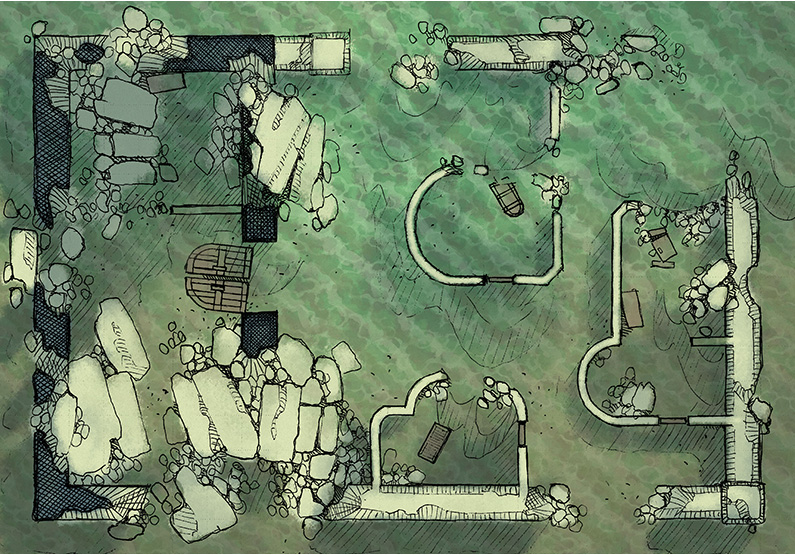 Downloads
Have you claimed this pack before? Simply re-download the 'JPG' file (now a ZIP) from your Downloads page or downloads email. Otherwise, you can claim it in one of the packs below…
Subscribe for More
We put out new content like this almost every week! If you'd like to keep up, here are all the ways that you can do it, be it on social media or with our email newsletter: