One of the celestial stones have fallen from the great ceiling above! It's an event which happens once an age, and each time sparks a sudden bloodbath over the rare resource…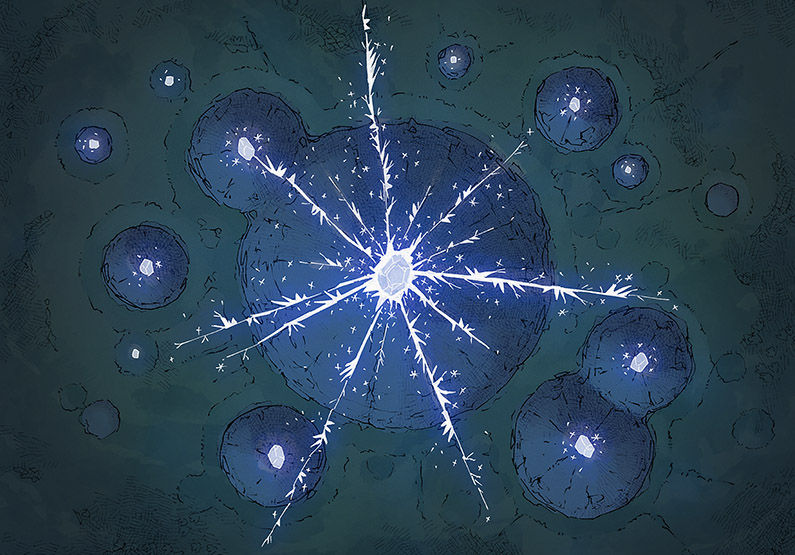 I wasn't satisfied with my old Glowing Crater, and wanted to do something a little different the second time around. This take features a strict top-down perspective and a "shotgun blast" field of craters – I imagined a shooting star that exploded into pieces shortly before impact. It just so happens to make for a more interesting battle map, too!
What might be the properties of such a resource in your campaign? And what might be the effects of these sparking energy trails on your average player character? I'd love to hear what ideas you cook up, so please do share below. 🙂
Subscribe for More
We put out new content like this almost every week! If you'd like to keep up, here are all the ways that you can do it, be it on social media or with our email newsletter:
Download the Fallen Star battle map
You can download the digital files below, where you'll also get an opportunity to support us. Thank you! It's thanks to you that we can keep making these maps and assets. 🙂
We will deliver the download links to your email address. You can choose which pack you would like below.
We can offer this base pack for free thanks to our generous Patreon supporters
For exclusive map variants and even the PSD files, consider joining the amazing community that makes these maps possible: