A cavernous throne hall carved into timeless stone and decorated with rivulets of gold.
This glorious hallway was carved out by Connor Johnston (CocosTreasuryOfTokens). It is an enormous 32×64 in size, features both light and dark variations, and has enough floor space to make the most of Spell Sniper!
There are many wonderful details to be seen upon zooming in. The dwarves here have decorated with gold and carved stone, rugs and bright torches. My favorite piece is the throne itself and its dramatic shadow!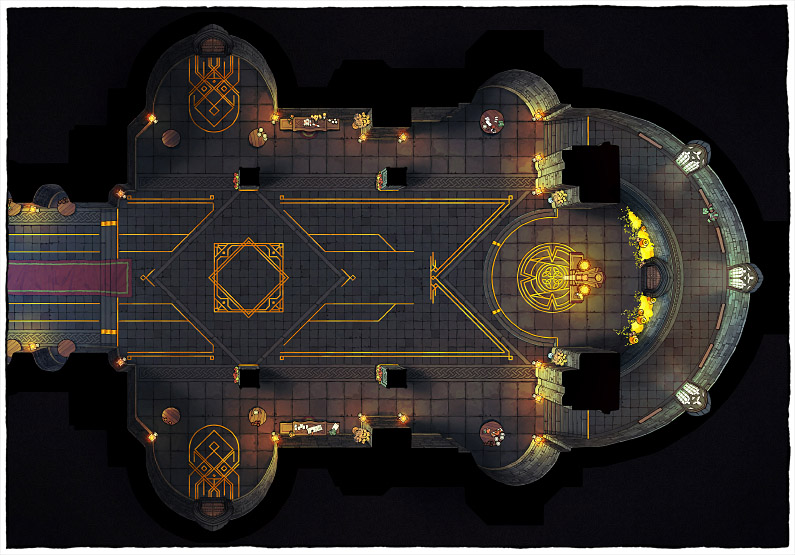 Does your world host a dwarven king worthy of this hall? If not, perhaps it is abandoned in some deep, misty mountain? Whatever the case, I hope that you can think of a good reason to adventure here!