Arachnophobia Warning
There are some very large, very menacing-looking spiders below!
Please don't continue unless you are comfortable seeing them.
A horrifying arachnid large enough to threaten an entire town. What hope could five adventurers have?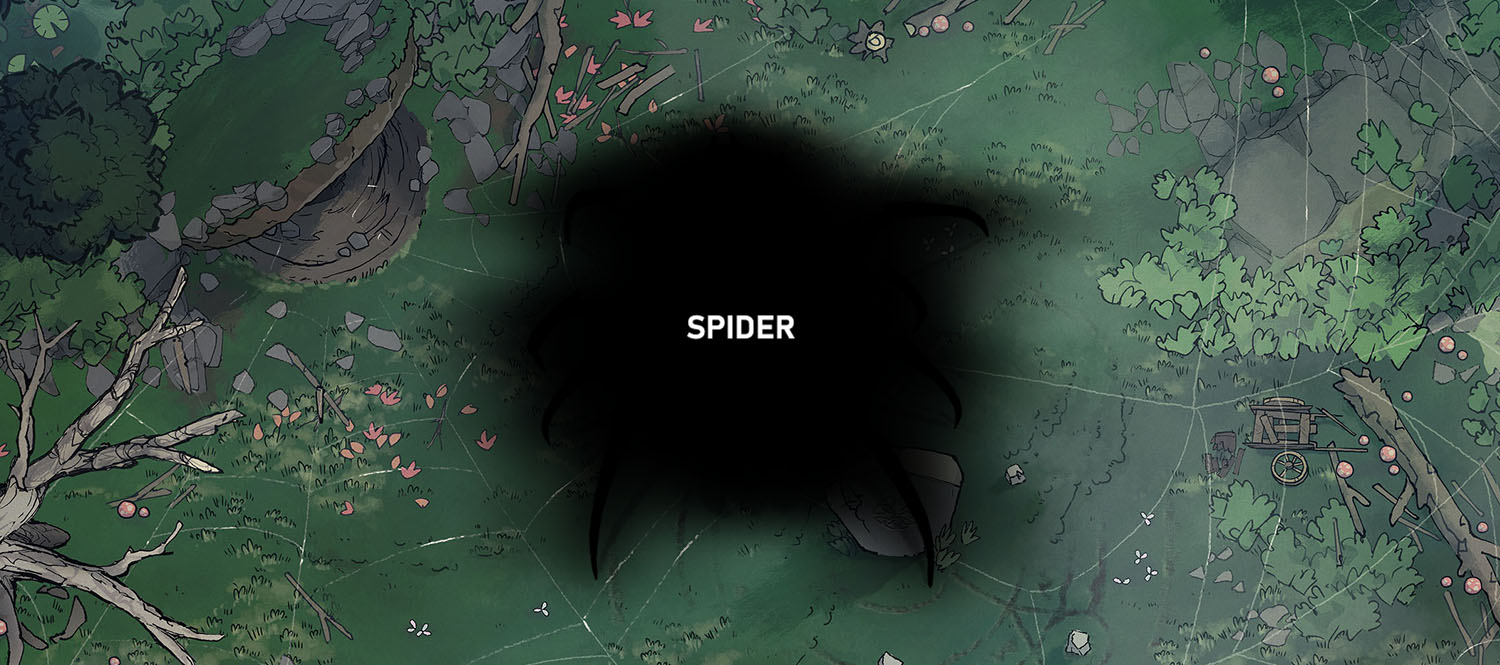 You can thank Connor Johnston for this fresh horror! They modeled this creature after my old Colossal Crab and, like it, this comes with its own battle map: the Sinister Woodland. There you will find map variants with an open trapdoor and reaching webs.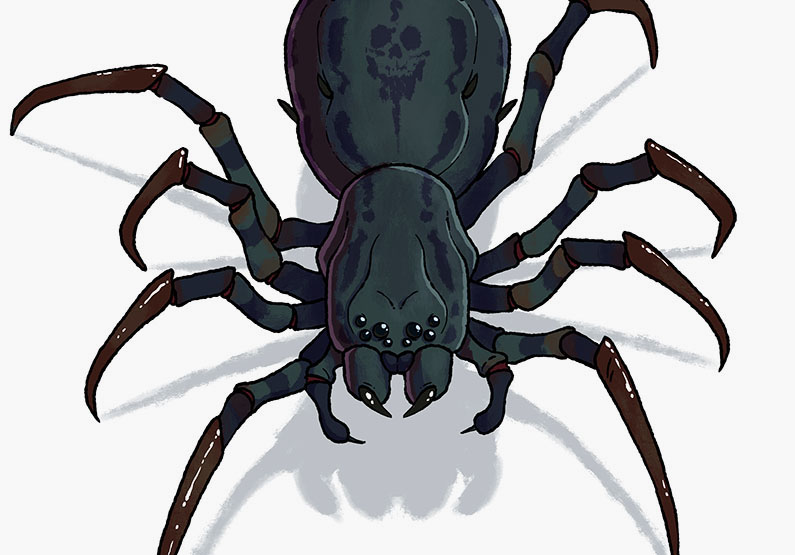 Our spider also comes in two varieties: trapdoor and widow. They might be friends, but perhaps they are old rivals lording over two extremities of the woods? They might even hire adventurers in an attempt to consolidate the forest, appearing as a silver-tongued telepathic message urging them to "slay the terrible spider over yonder" – speaking of the other one, of course, for they themselves are the finest form a creature could take.
Whatever unsettling idea you come up with, we'd love to hear them in the comments! Have fun. 🙂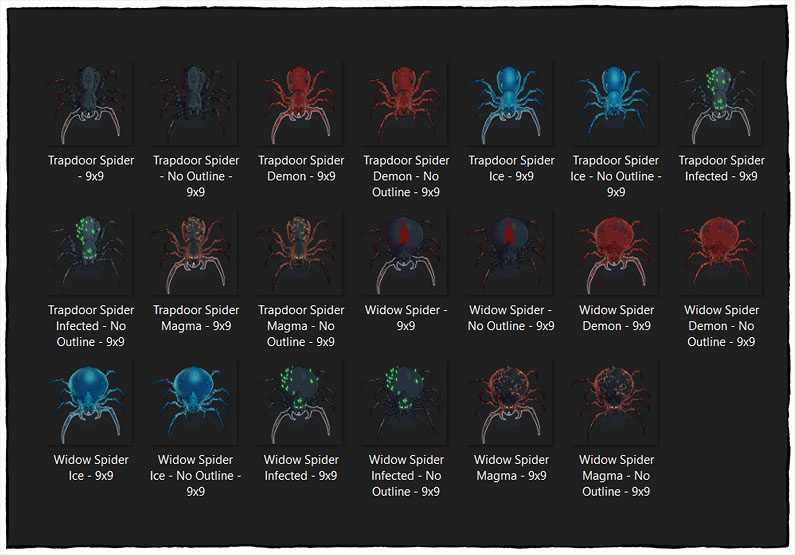 Subscribe for More
We put out new content like this almost every week! If you'd like to keep up, here are all the ways that you can do it, be it on social media or with our email newsletter:
Download the Sinister Spider encounter assets
You can download the digital files below, where you'll also get an opportunity to support us. Thank you! It's thanks to you that we can keep making these maps and assets. 🙂
We will deliver the download links to your email address. You can choose which pack you would like below.
We can offer this base pack for free thanks to our generous Patreon supporters
For exclusive map variants and even the PSD files, consider joining the amazing community that makes these maps possible: