Good morning everyone! It's a blustery day here in our corner of Australia and a fitting start to the spooky month. I hope you're all in good health reading this and are excited for some TTRPG content.
September really flew by, huh! I felt a bit frayed at the edges by the end, but it was well worth the race and I'm mighty impressed by all the content that we put out as a team. In this post I'll focus on my maps & assets, but rest assured that there's plenty more written supplements, tokens, and token editor content coming too.
In case you didn't already know, I publish new maps to Patreon first (as they're finished) and then later to this blog (as we finish the collaboration supplements). As such, you'll see this content come out here over the next few weeks, or you can go grab the art early as a Patron.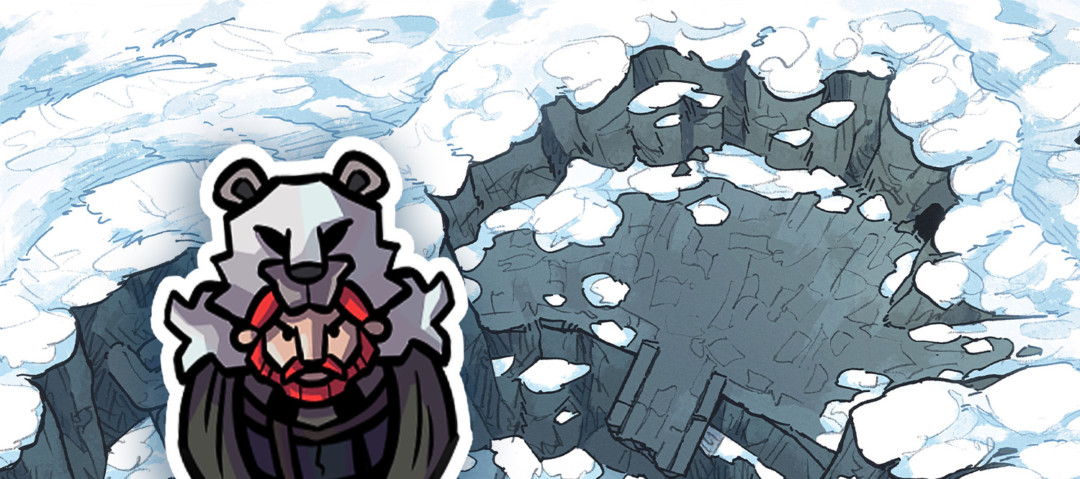 What content might that be? The Frozen Forge is the beginning of it, an icy-cold map on a big 30×30″ canvas. It's also accompanied by a dwarven forgemaster token by David and a rime-forged steel 5e supplement by Troy that you can find here: Forge at the Frozen End.
We're carrying on with this icy atmosphere in order to bring you a one-shot appropriate for Halloween, which is fast approaching. Here's a teaser of the mining town that will be central to the adventure…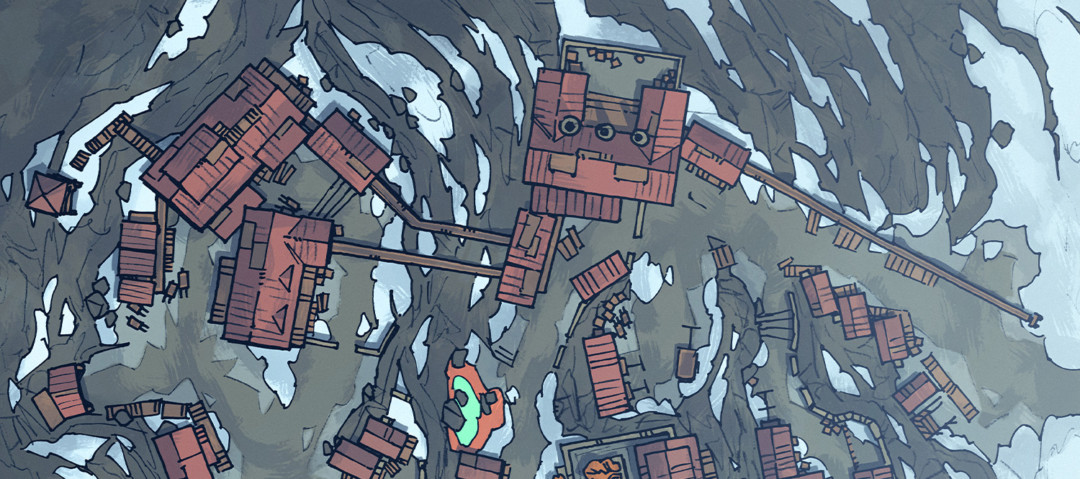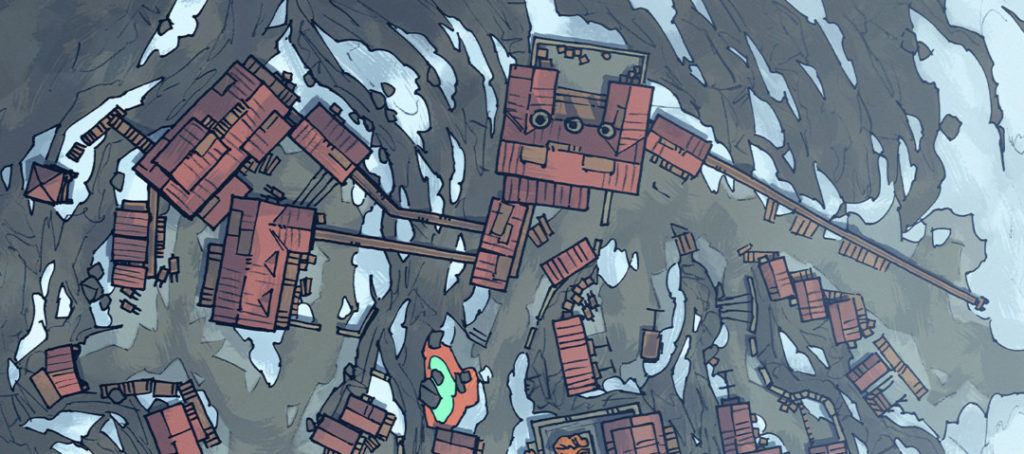 Our plan is a three-part map & adventure combo that will all be published here with a week still remaining in October. All in time for a Halloween one-shot, in other words! I don't want to spoil too much so I'll leave it at that, but stay tuned for the official map release this Friday. 😉
Finally, at the end of the month will come an asset pack and love-letter to a certain trendy setting, the Cyberpunk Street Assets! If I may say so myself, I think these came out great, and I'm itching to see what you create with them. Here's one of the demo maps I put together…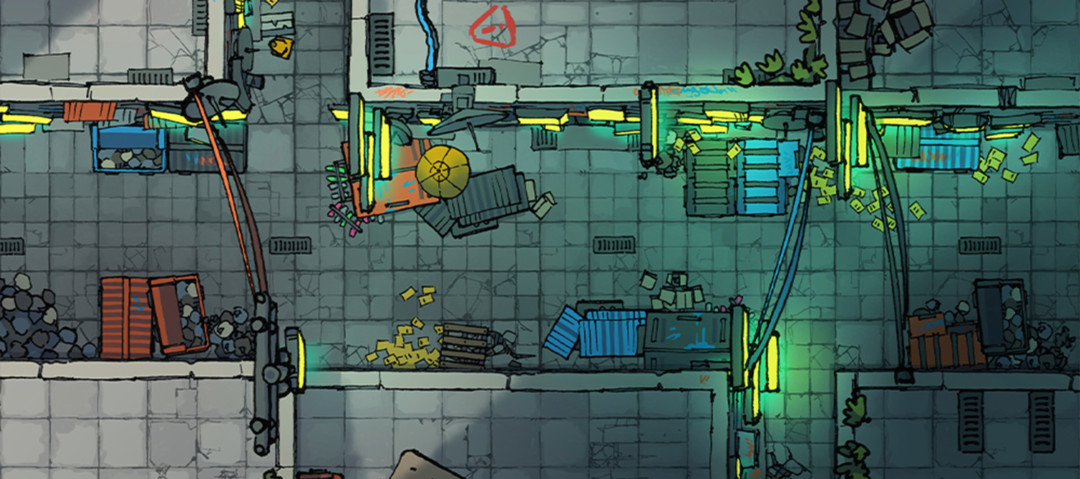 There's plenty more coming in-between, too! For now I hope it's enough to forecast the maps & assets, share our enthusiasm with you, and give you a few adventure ideas think about.
All this is funded by your generosity in supporting us on Patreon and the maps & assets gallery, and for that I want to say a sincere thank you. We'll keep creating new colorful content till our fingers drop off, for as long as you're around. 🙂
Alright, I've got to go draft up a map of a mine! Till next time…
If you would like to be updated as we put out this new content, you can take your pick of social media or email newsletter below…
If you would like to keep reading, here are some more recent content…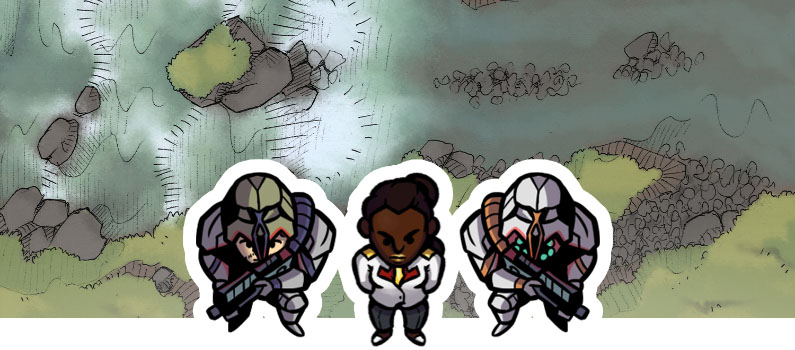 The watery planet Ahl-Betan might be the setting for your next sci-fi adventure, with five factions and a city in peril…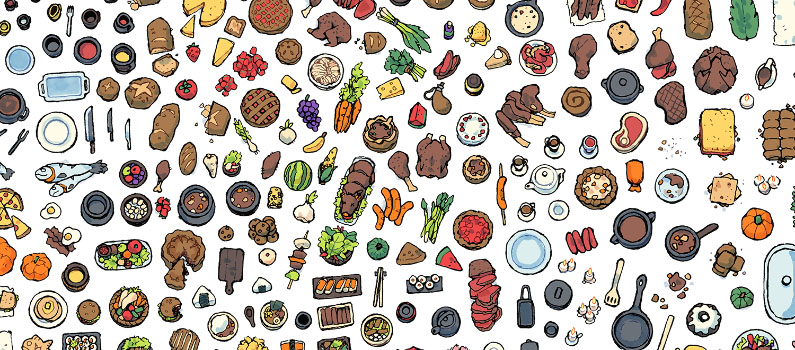 Over 400 map assets suitable for creating your own battle maps – especially restaurants, bakeries, and medieval feasts!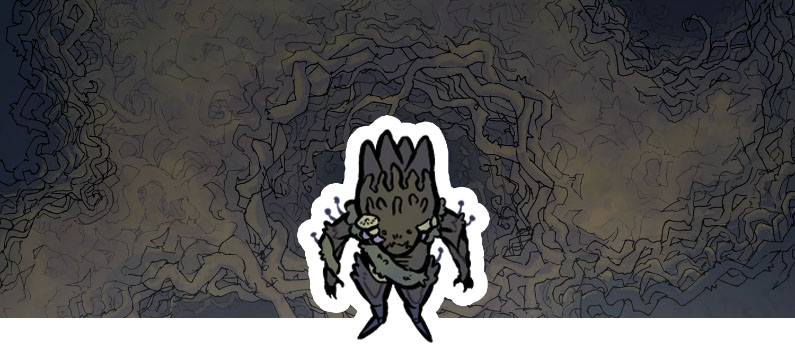 A rotting dryad and her minions threaten a nearby village. Can the party stop her or work with the forest's druid to save the dryad?