Jesse put the "2-Minute Table Top" brand to the test when he found himself hastily preparing for an Underdark-themed adventure.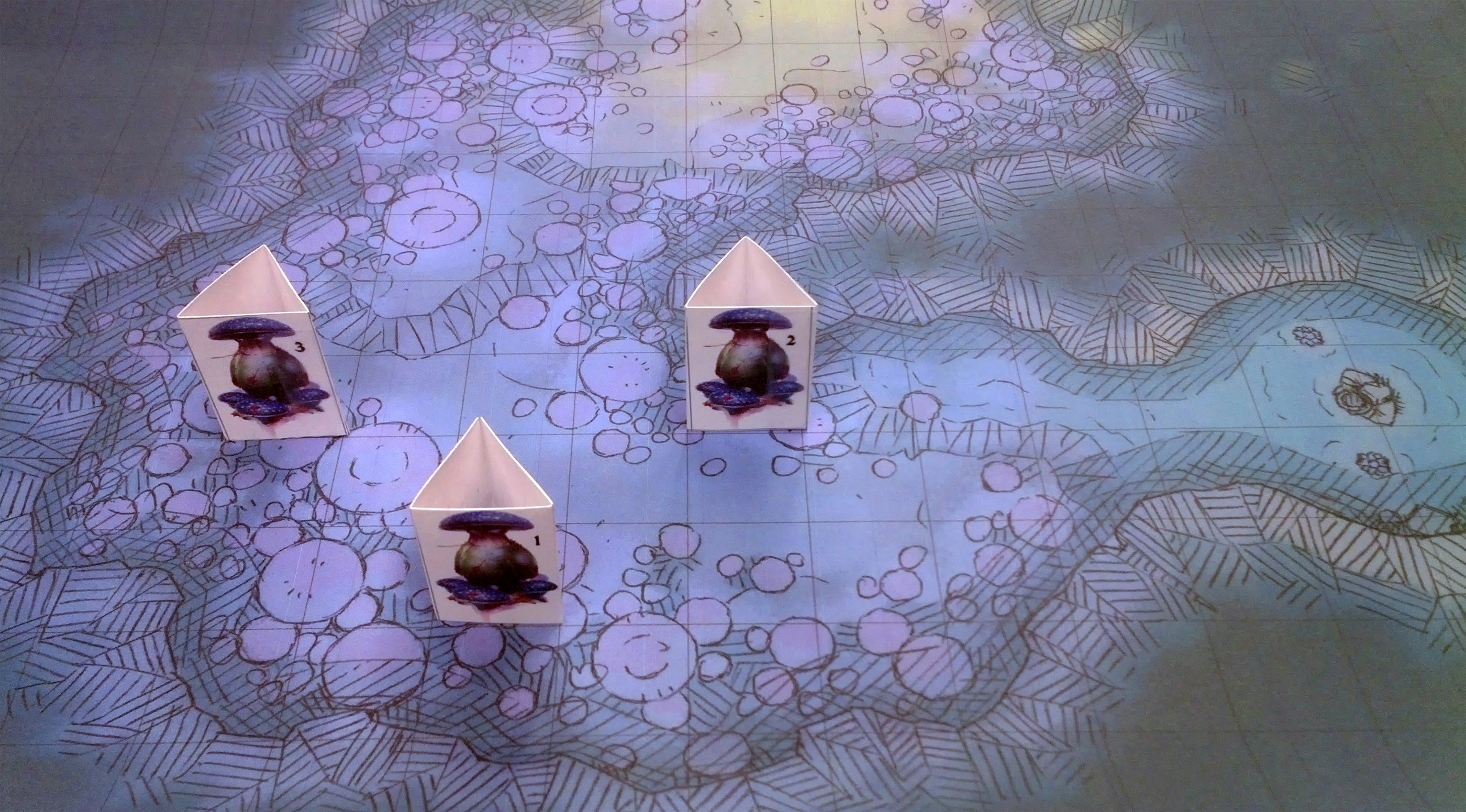 Armed with only a 17×11 color printer and some sticky tape, he quickly printed the Glowing Cavern and Cavern Fungiwood, and checked "battle maps" off his to-do list in mere minutes (about two, I'd guess).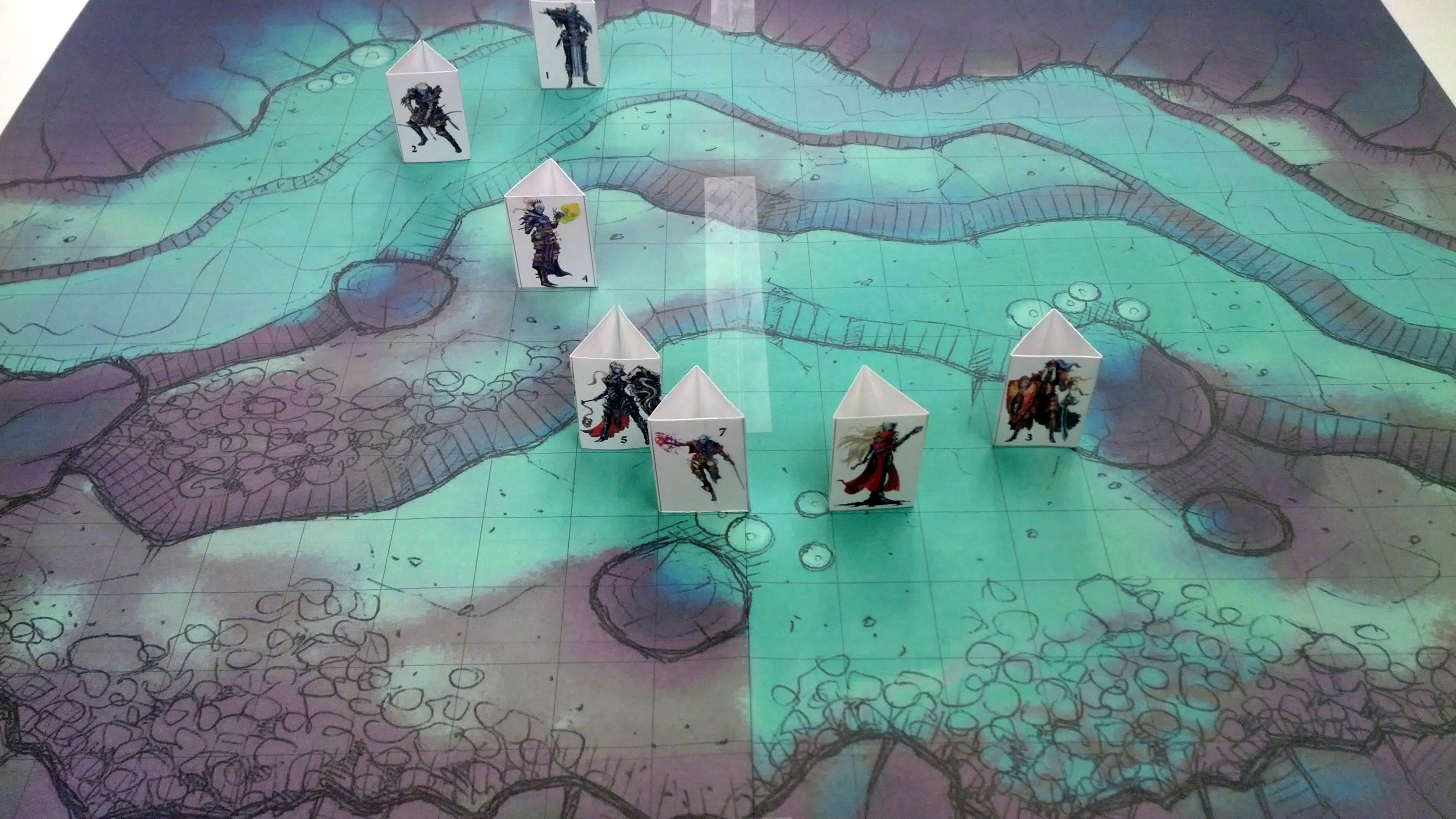 Thank you to Jesse for sharing these photos.
If you'd like the browse the growing 2-Minute map collection, please continue on to the Map Gallery!