Exploratory tunnels lined with minecart tracks and interspersed with boiling thermal pools.
Skip to the downloads?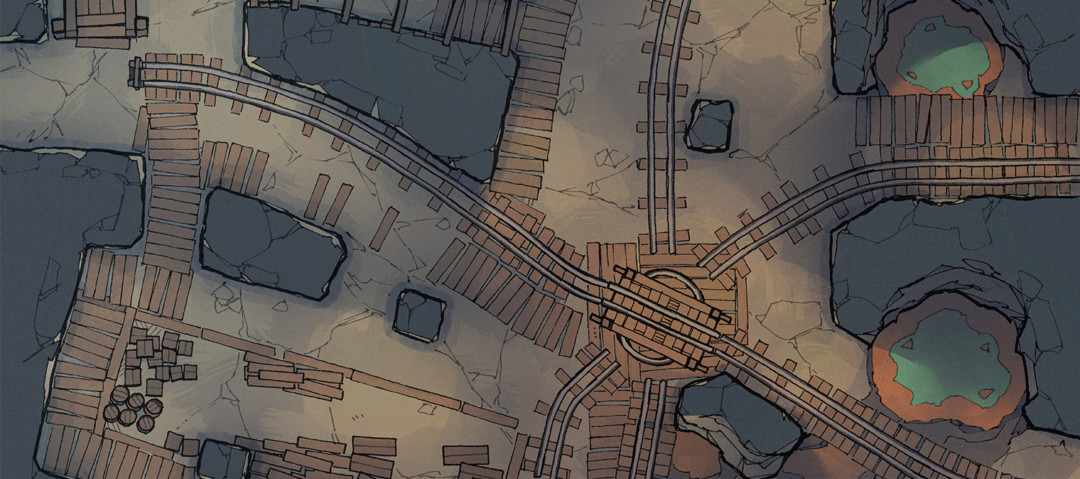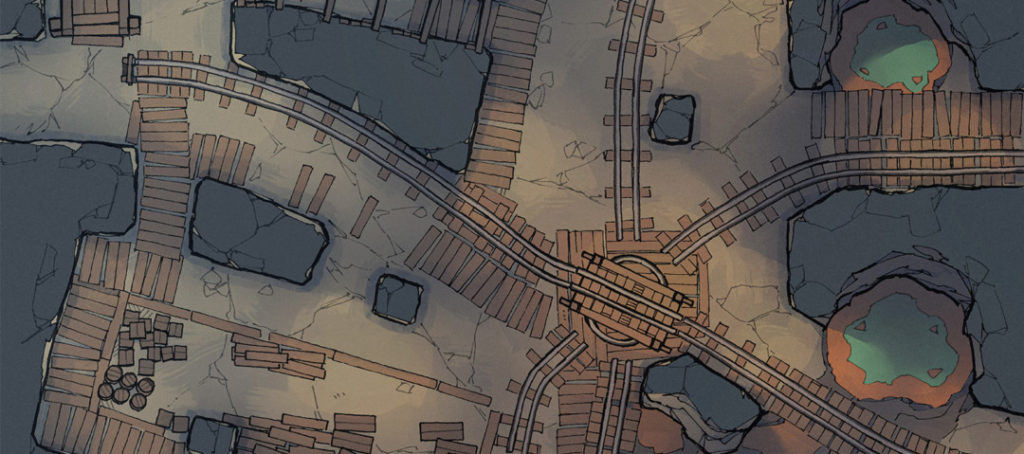 Welcome to the mines of the Eisenstein Mining Compound, the Halloween supplement that my brother Troy and I are crafting together! It's an adventure that revolves around the Mining Town map, and awaits one more map and two more articles before its completion a week from now.
This battle map is the first half of the mines and features the lift, overseer's desk, storage area, turntable, and the first of the many hot pools which dot these tunnels (and probably threaten to suffocate or slow-cook everyone, if we're being realistic).
You'll also find a minecart and a rotate-able turntable in the asset pack (coming soon!) in case you'd like to incorporate some of those into your game. Fellow Dwarf Fortress players will know just how many shenanigans you can get up to with those…
This was great fun to draw, and I hope you have great fun playing on it! If you have any skill challenge, encounter, or creature ideas of your own, please share in the comments! 🙂
Subscribe
Here are all the ways that you can keep up to date with our new content, be it on social media or with our email newsletter:
---
Download the Thermal Mines
You can download the digital files below, where you'll also get an opportunity to support me for my work. Thank you! It's thanks to you that I can keep making these maps and assets. 🙂
We will deliver the download links to your email address, which include printable PDFs and digital files. You can choose which pack you would like below.
This mine map is free to download thanks to our Patrons: