The perfect place to shipwreck or bury your treasures, the tiny Tropical Island.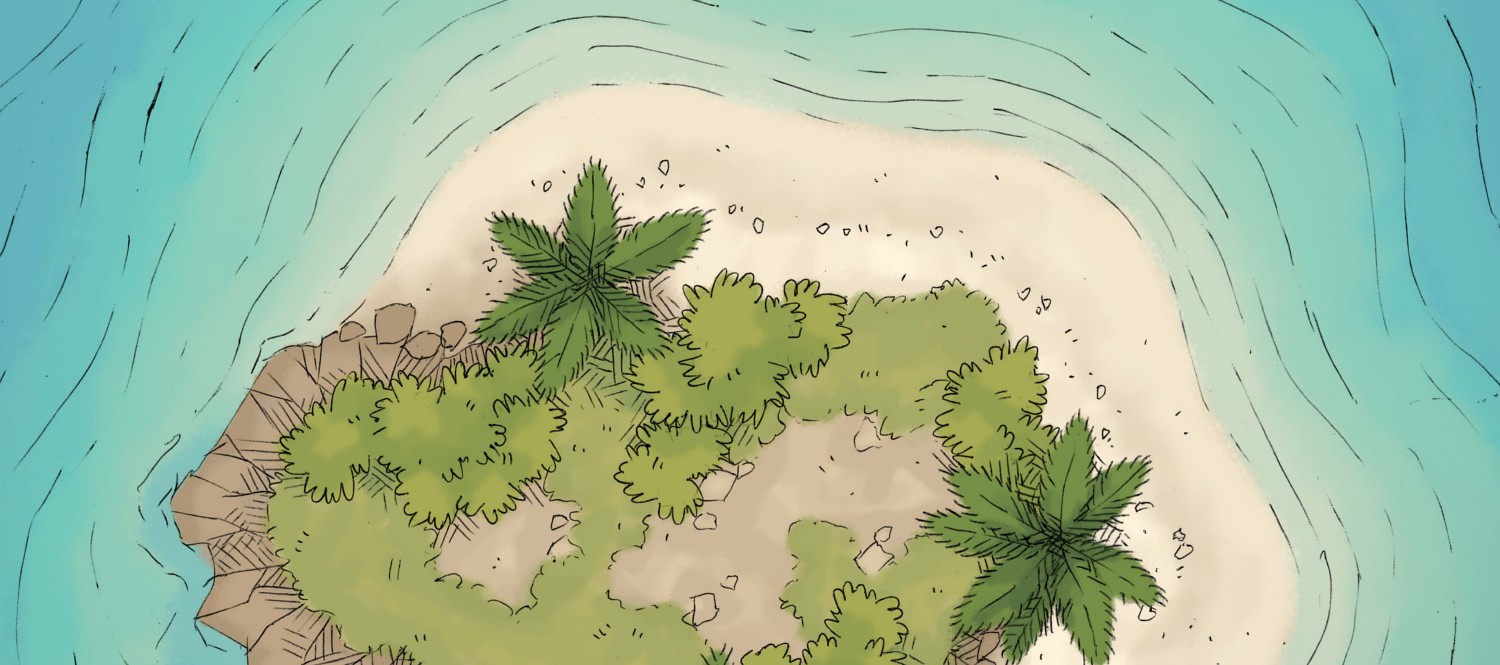 I happened to think of Black Flag again today as I was trying to decide what sort of map to draw, and was reminded of the countless tiny islands you visit during your adventure.
This island will work perfectly for any number of pirate-themed clichés. Perhaps buried treasure guarded by an undead crew? Is it not the perfect place to shipwreck? Maybe the whole thing is atop the shell of a turtle?
Chart a course for the Tropicl Island now:
[thrive_megabutton mt="DOWNLOAD" st="Tropical Island" color="red" link="https://2minutetabletop.com/index.php/product/tropical-island/" target="_self" align="aligncenter"]