Some cataclysm has broken the earth here into a chaos of floating chunks.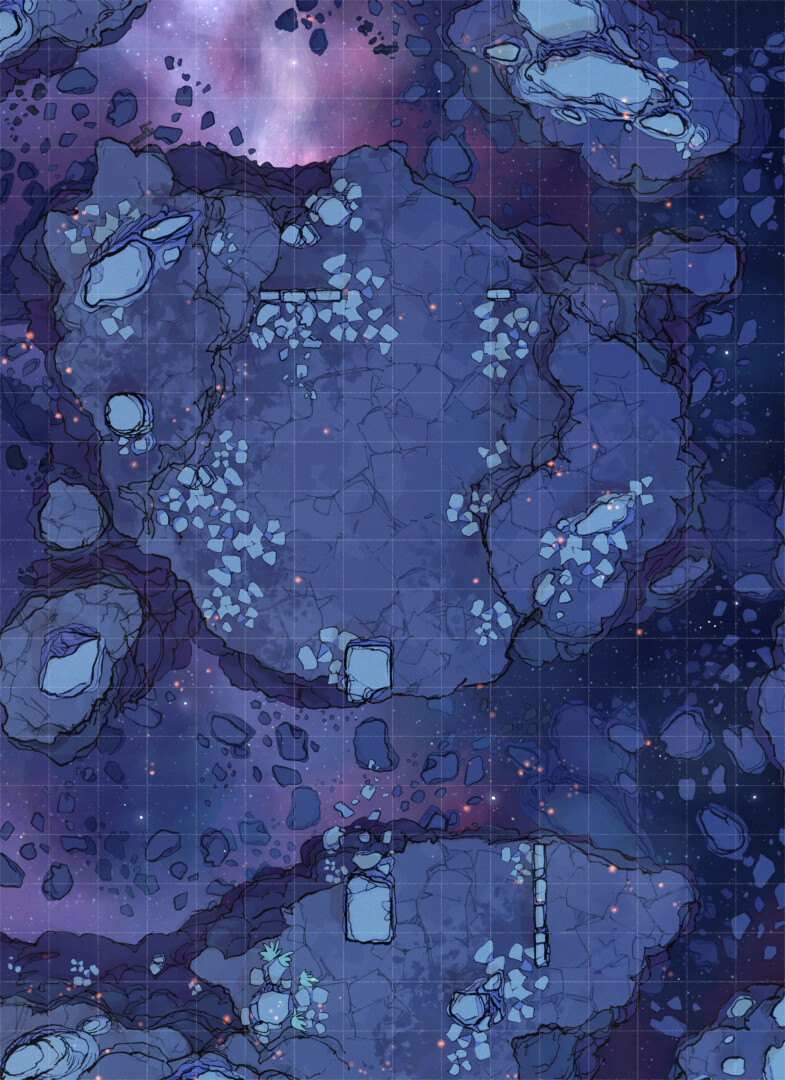 Vladir Winters, inspired by Sunless Skies, is the creator of this artfully messy map. It features one island of floating stone back among countless others.
This map might serve well as an extra-planar location (air?) a dreamscape, or perhaps just a part of the world that had a really bad day. I wonder what sort of magic could bring this about..?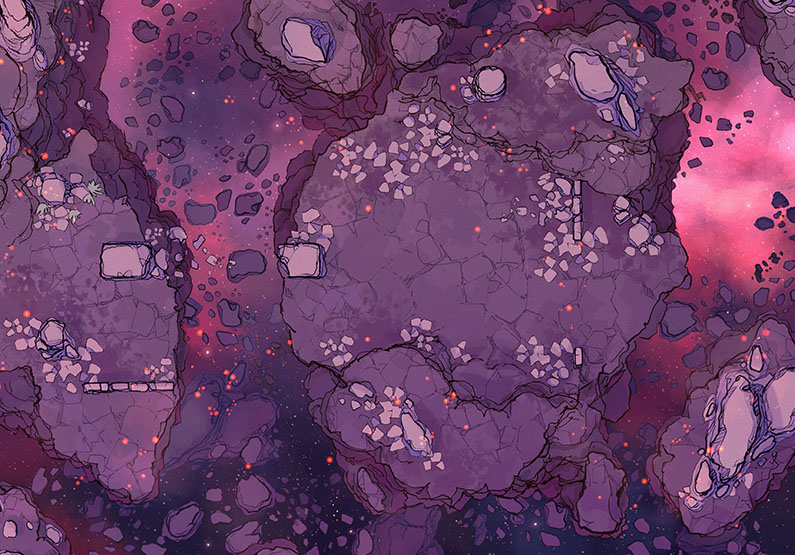 So, what might bring your adventurers here? Is it a forbidden land hiding a secret treasure? Maybe they have survived the very earth-shattering event that brought it about and are now stranded? Do let us know your ideas below! 😀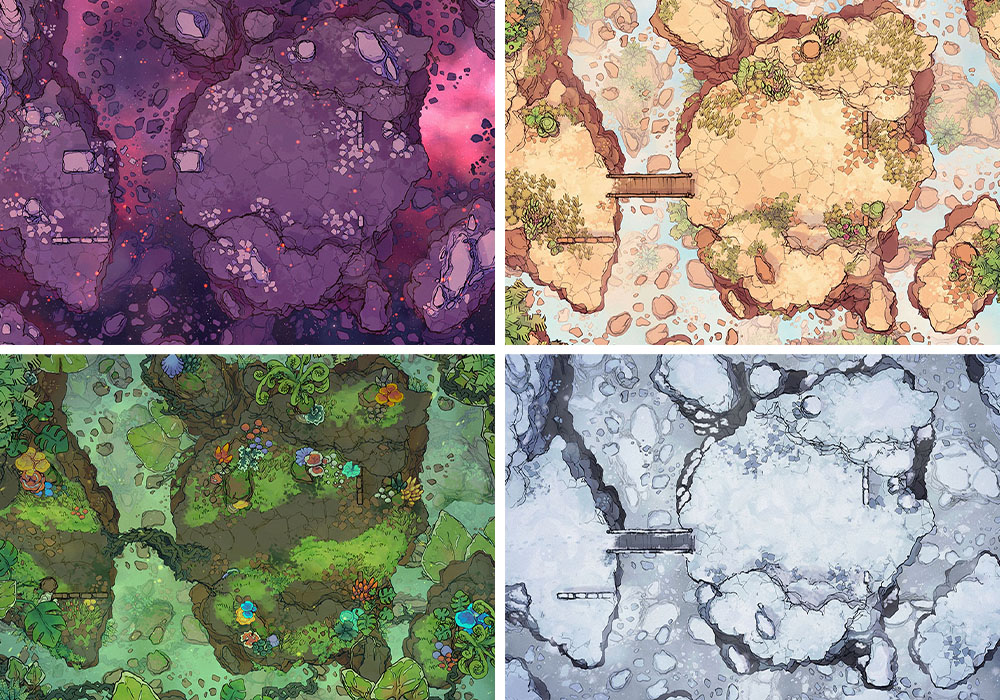 Subscribe for More
We put out new content like this almost every week! If you'd like to keep up, here are all the ways that you can do it, be it on social media or with our email newsletter:
Download the Shattered Sky battle map
You can download the digital files below, where you'll also get an opportunity to support us. Thank you! It's thanks to you that we can keep making these maps and assets. 🙂
We will deliver the download links to your email address. You can choose which pack you would like below.
We can offer this base pack for free thanks to our generous Patreon supporters
For exclusive map variants and even the PSD files, consider joining the amazing community that makes these maps possible: