A large storehouse for the various cargo that comes and goes through this busy port.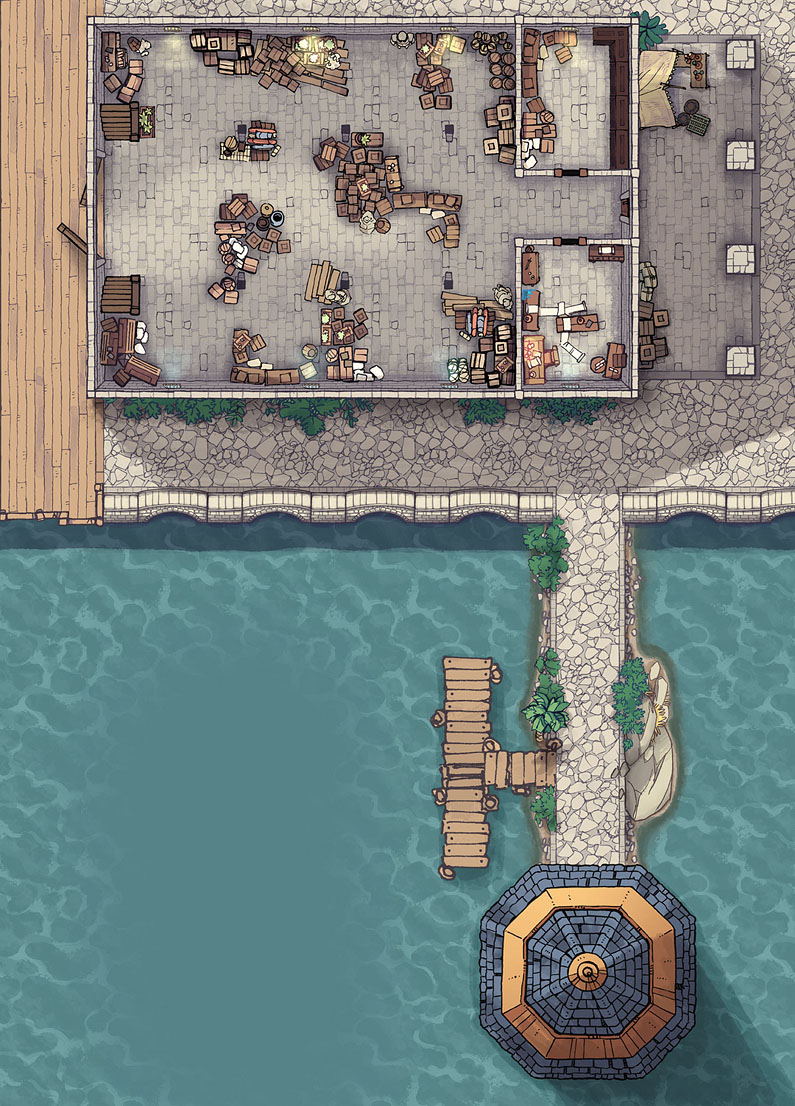 Hikaru is the architect behind this charming map! It's another subject that has been on our todo list for a long time, and Karu has gone above and beyond by carefully linking it up with my old Shipyard. (I'll include both maps in the Downloads section).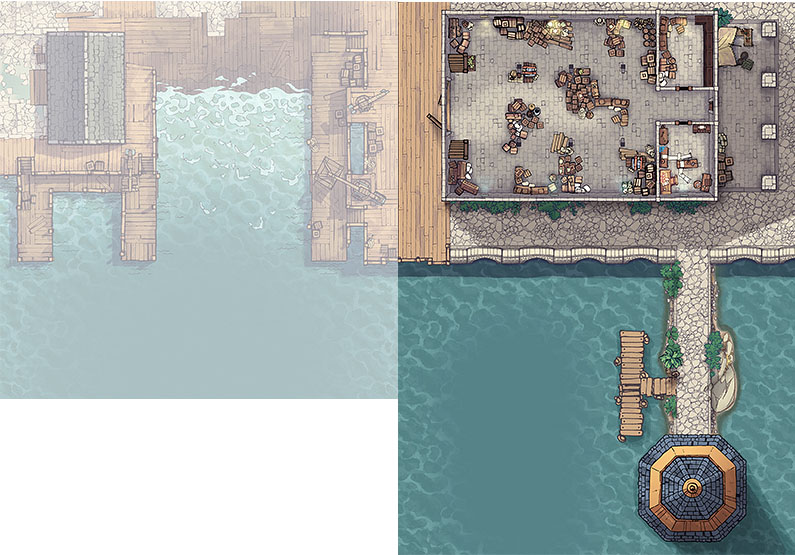 The warehouse also boasts a second floor and a nighttime version: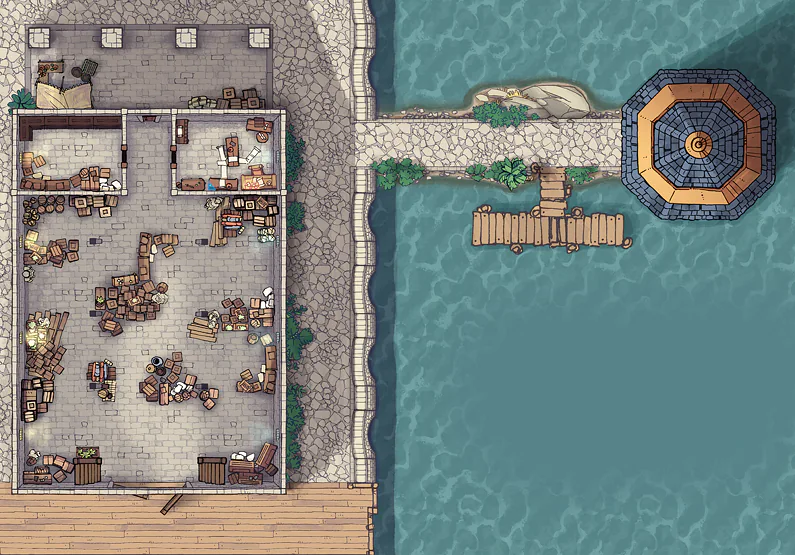 I always find myself using warehouses as gambling dens, thief hideouts, fight clubs, and sometimes even as warehouses. Do any such ideas pop into your mind? Please share them in the comments. 🙂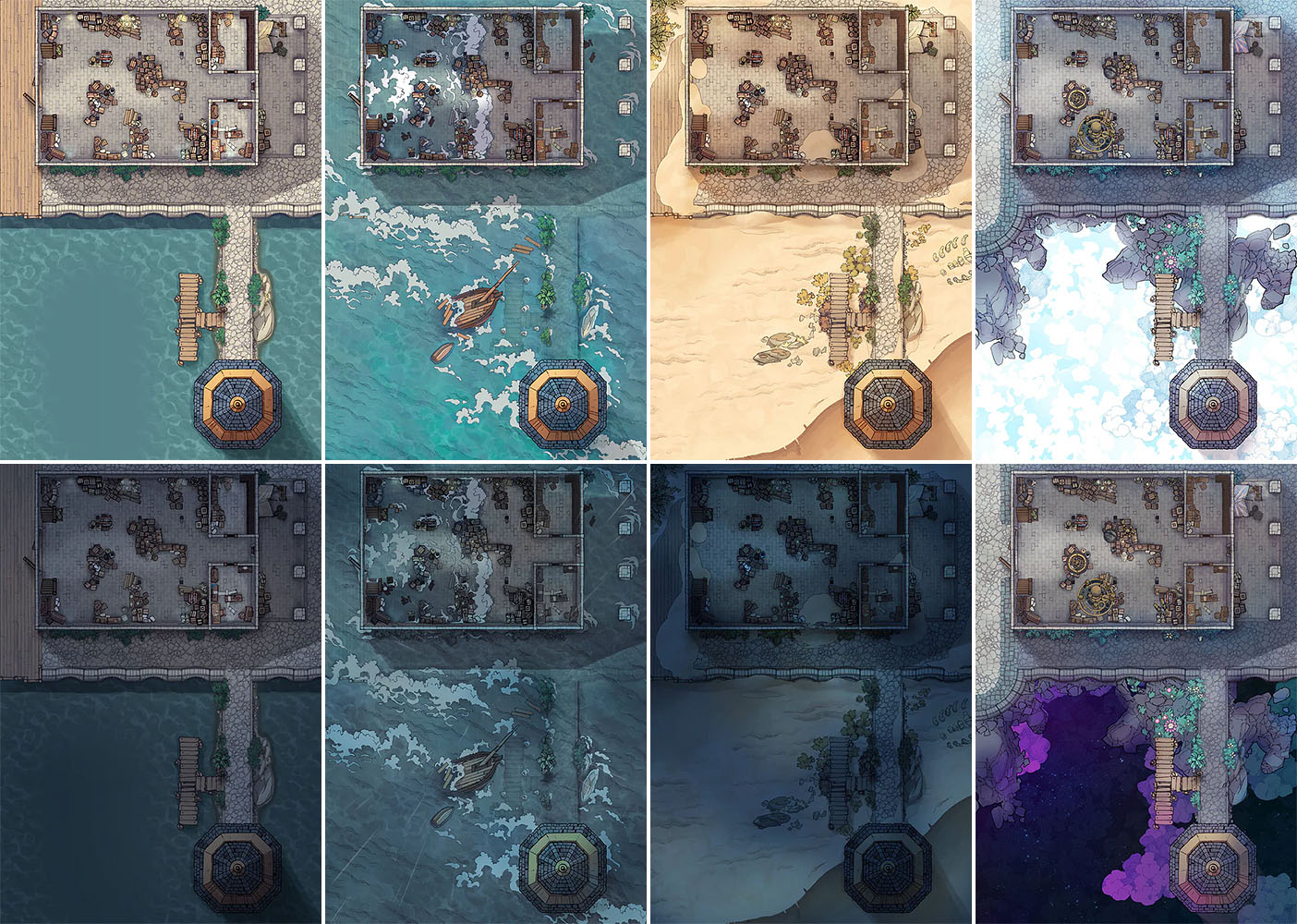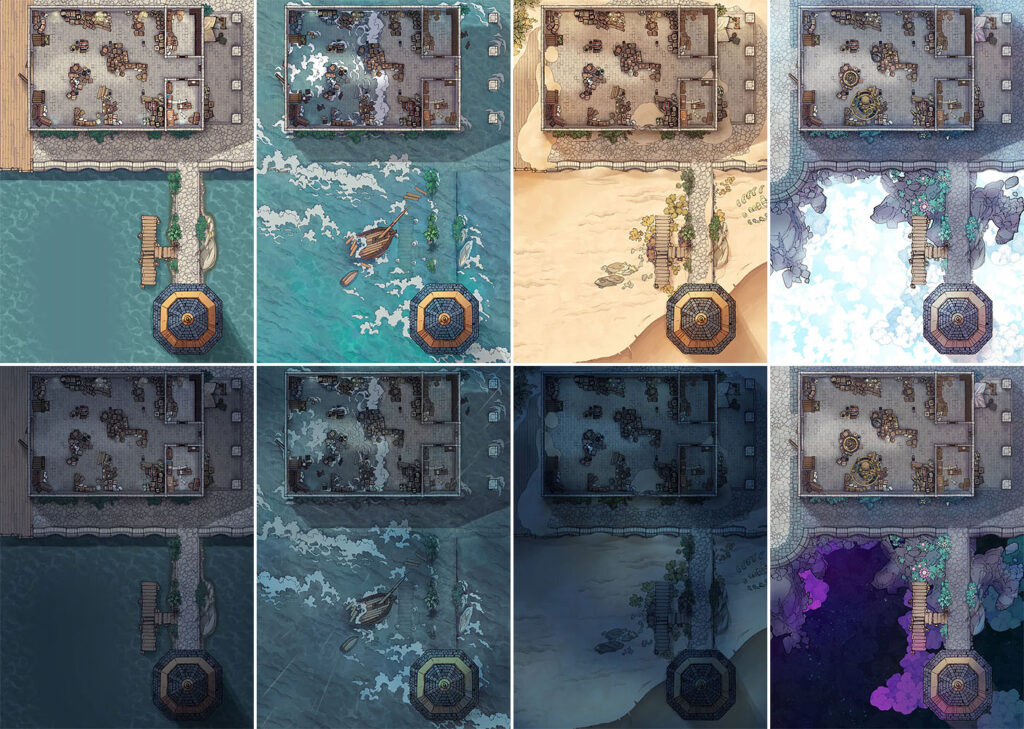 Subscribe for More
We put out new content like this almost every week! If you'd like to keep up, here are all the ways that you can do it, be it on social media or with our email newsletter:
Download the Shipyard Warehouse battle map
You can download the digital files below, where you'll also get an opportunity to support us. Thank you! It's thanks to you that we can keep making these maps and assets. 🙂
We will deliver the download links to your email address. You can choose which pack you would like below.
We can offer this base pack for free thanks to our generous Patreon supporters
For exclusive map variants and even the PSD files, consider joining the amazing community that makes these maps possible: