An autumnal hill bathed in the last light of October. Certainly the night will not go by uneventfully…
This is the companion map to the upcoming Devil's Mill, which maps the four interior floors of the windmill. You may also want to download our tokens from last year, the Harvest Horror, featuring a pumpkin golem and his minions.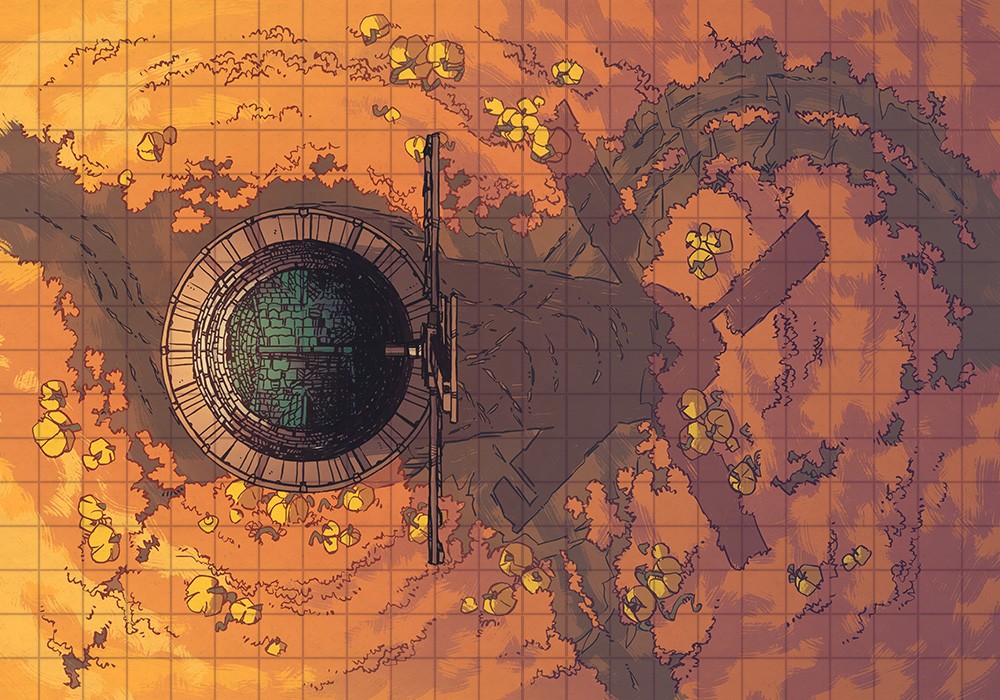 This battle map is features a vibrant color scheme and a gentle slope, but not a lot in the way of obstacles. I recommend mixing in a little magic to demand some strategy from your players! It could be that the pumpkins explode like landmines if disturbed, or grapple creatures with their vines, or perhaps they are the only cover from a windmill that shoots lasers?
Do let us know your encounter plans in the comments! And please enjoy this seasonal Halloween battle map. 🎃
Pumpkin Hill Downloads
You can check out with the items below for free, and then we will send them to your email address for download. If you'd like to support us, please do check out our Patreon!
Hey, Patrons! As my thank you for funding this map, please download your exclusive night-time version here: Pumpkin Hill (Night-time)
For exclusive map variants and even the PSD files, consider joining the amazing community that makes these maps possible:
The Pumpkin Hill Halloween map is free to download thanks to Patrons such as:
This work is licensed under a Creative Commons Attribution-NonCommercial 4.0 International License, thanks to our generous supporters. If you would like to use this map commercially, please contact me 🙂