Hidden somewhere far from civilization is a gorge filled with enormous, mysterious plants…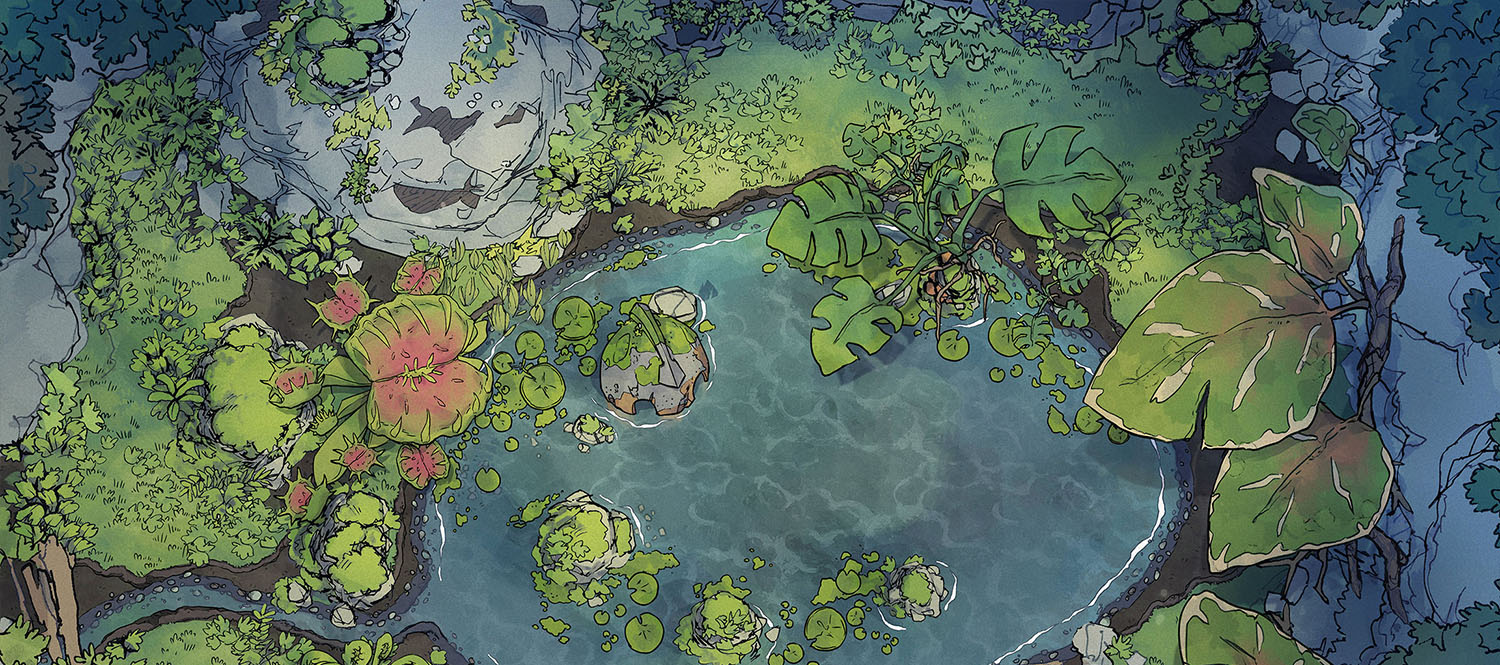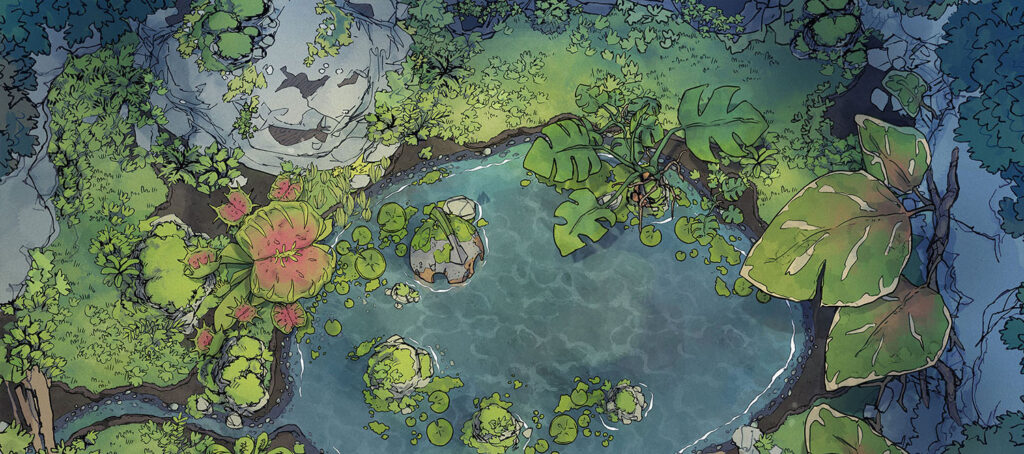 Rootyful is the artist behind these gorgeous leaves, exotic plants, and wrangling it all into such an inspiring map. The colors just seem to invite me inside to relax – if only it wasn't a battle map destined for violence!
The pictured area is a generous 32×22 in size. It offers a challenging descent down island-sized leaves onto the muddy banks of a small pool. There are many details to enjoy, and plenty of shady corners to hide treasure or monsters.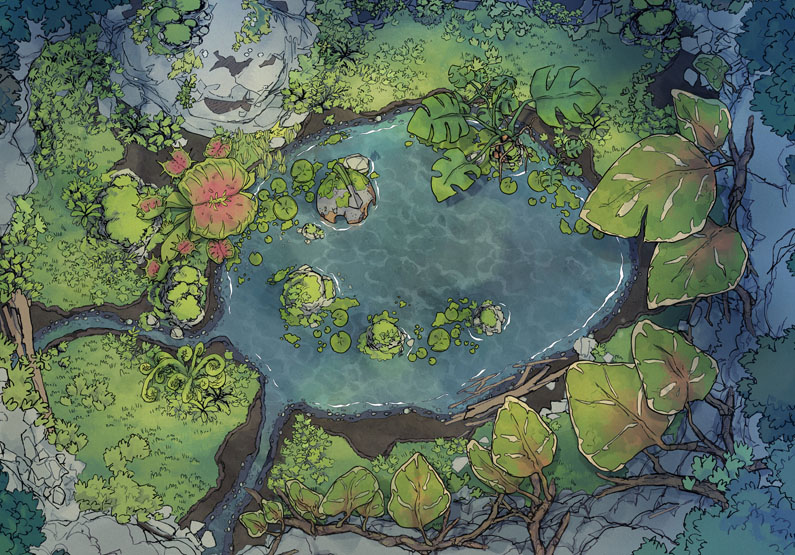 Does this map inspire any ideas – lore, combat, or otherwise? We'd love if you shared them below!
Subscribe for More
We put out new content like this almost every week! If you'd like to keep up, here are all the ways that you can do it, be it on social media or with our email newsletter:
Download the Megaflora Grotto battle map
You can download the digital files below, where you'll also get an opportunity to support us. Thank you! It's thanks to you that we can keep making these maps and assets. 🙂
We will deliver the download links to your email address. You can choose which pack you would like below.
We can offer this base pack for free thanks to our generous Patreon supporters
For exclusive map variants and even the PSD files, consider joining the amazing community that makes these maps possible: