A 32×22 graveyard filled with muted grass, skeletal trees, and the harsh noise of a hundred crows…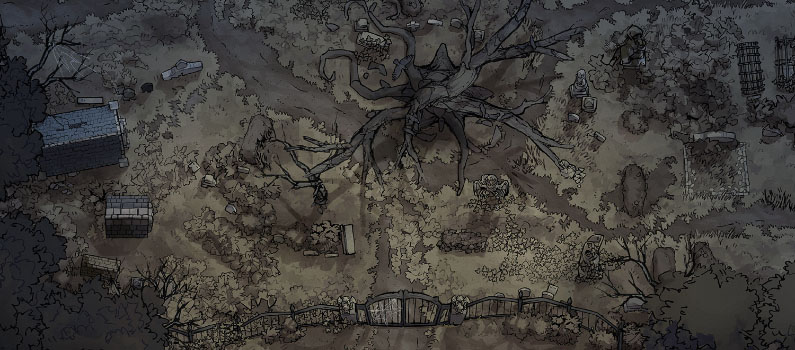 Rootful has put together this atmospheric new cemetery for your collection, complete with rusted metal fence, looming tree, and haunting color scheme. There's plenty in the way of difficult terrain and cover too.
What might bring your party here? Rumors of ghosts or grave robbers? An unwelcome necromancer? Please share your prompts with the rest of us below! 🙂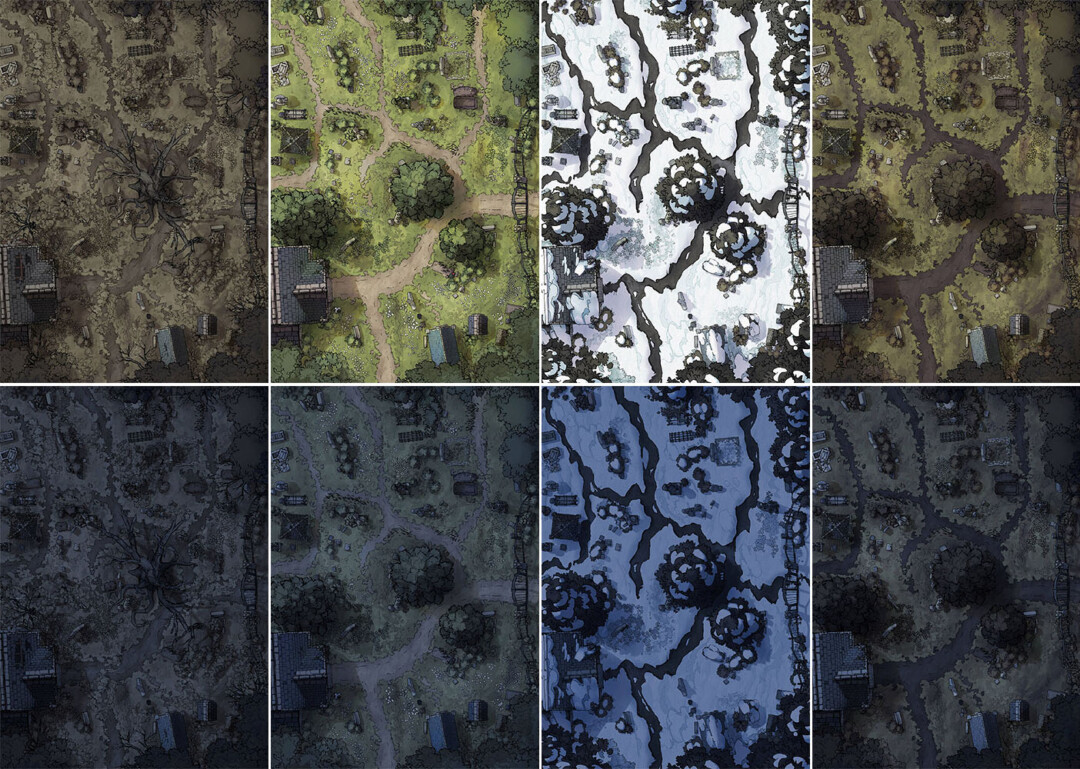 Subscribe for More
We put out new content like this almost every week! If you'd like to keep up, here are all the ways that you can do it, be it on social media or with our email newsletter:
Download the Haunted Graveyard battle map
You can download the digital files below, where you'll also get an opportunity to support us. Thank you! It's thanks to you that we can keep making these maps and assets. 🙂
We will deliver the download links to your email address. You can choose which pack you would like below.
We can offer this base pack for free thanks to our generous Patreon supporters
For exclusive map variants and even the PSD files, consider joining the amazing community that makes these maps possible: