Food and tableware of all sorts, ranging from bananas to biscuits, rations to ramen, crabs to croissants.
I spent much of February jumping between two other yet-to-be-announced projects with my heart not really set on either one, and both proving quite difficult to work on without that advantage. When this happens I try and take a step back and ask myself "is there something completely different that I would prefer to be drawing right now?"
(I'm no stranger to working through difficulty, but I'll take the "enthusiasm advantage" when I can get it!)
In the middle of the month Vladir mentioned that food assets would be fun to work with, and that idea is what popped into my head at the time I was asking myself that question. Asset packs are a huge undertaking however, and starting one in the last third of the shortest month of the year was a gamble, but I went for it.
The result was this pack – our largest yet, and the most detailed! Enthusiasm really came to the rescue. And to do the subject justice, I drew these assets at twice the scale that I usually do. You can perhaps see what I mean in the preview below…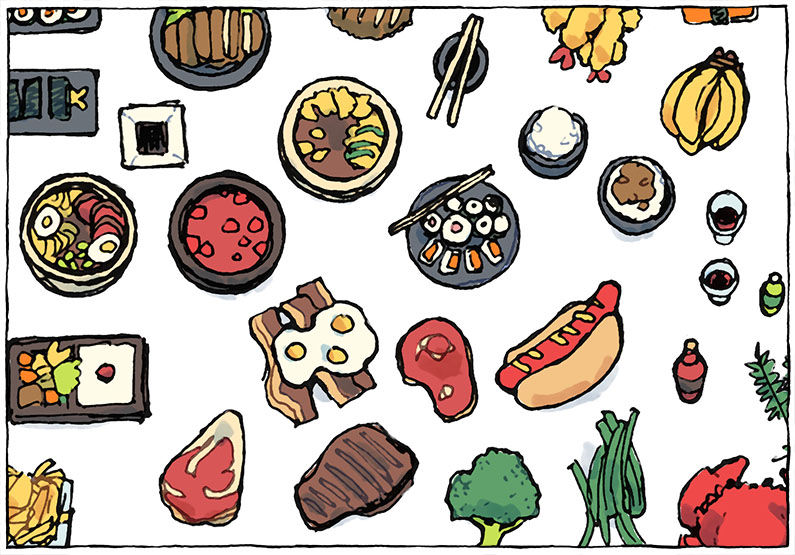 I hope that you'll enjoy these! I know that I certainly have. And it seems that I'm hooked now, as I can't wait to get back to drawing more assets. Time to explore a bit outside of medieval Europe. 😉
Vladir has also followed these up with the following Bakery map, a lovely addition to the $5 'Food Assets Pack':