A cemetery stands amidst the underbrush on the outskirts of town, a remnant from another age.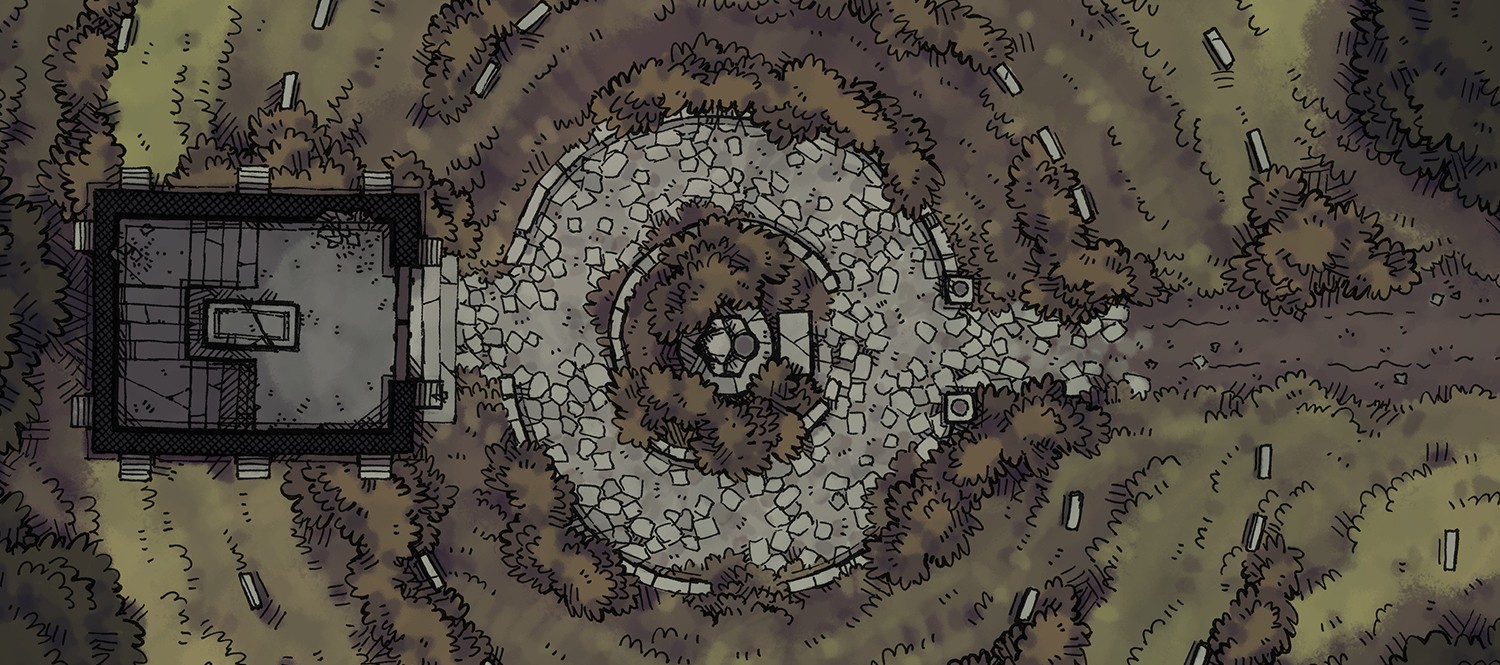 It's October now, and although Halloween isn't a big thing in Australia, I know that spooky decorations are going up elsewhere! I wanted to join in with the festivities with a small collection of maps that I'll be releasing over the course of this month.
This week your players arrive at the unkempt cemetery; rings of graves circling a solemn, robed statue. She stands tall and thin, and is covered in the droppings of the ravens that flock to this place. Behind her is a stout, stone building with heavy wooden doors that remain as sturdy as a cliff face even after so many centuries. Inside, a lone sarcophagus, and a downward stairway.
Please let me know how you'd run this map – and how your players fare, when you do – in the comments below!
Our 2-Minute Maps come with several grid and color options (moreso than above, even) with printable PDFs and virtual table top JPGs all included. If you are a supporter on Patreon (thank you!) you can download your nighttime exclusive variant here.
[thrive_megabutton mt="DOWNLOAD" st="Forgotten Tomb" color="red" link="https://2minutetabletop.com/index.php/product/forgotten-tomb/" target="_self" align="aligncenter"]