A large 44×32 stadium surrounds a play field of packed earth hardened by decades of boots and spilled blood.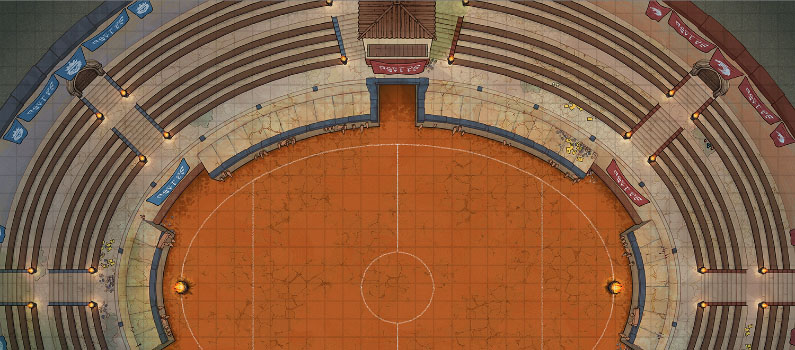 Connor Johnston (CocosTreasuryOfTokens) is the creator behind this map, a fresh take on an arena this time featuring neat lines and team banners that suggest some very serious competitive sports are about to take place.
Alternatively, you could add this coliseum to your collection and perhaps, by now, run a whole gladiatorial arena-hopping campaign!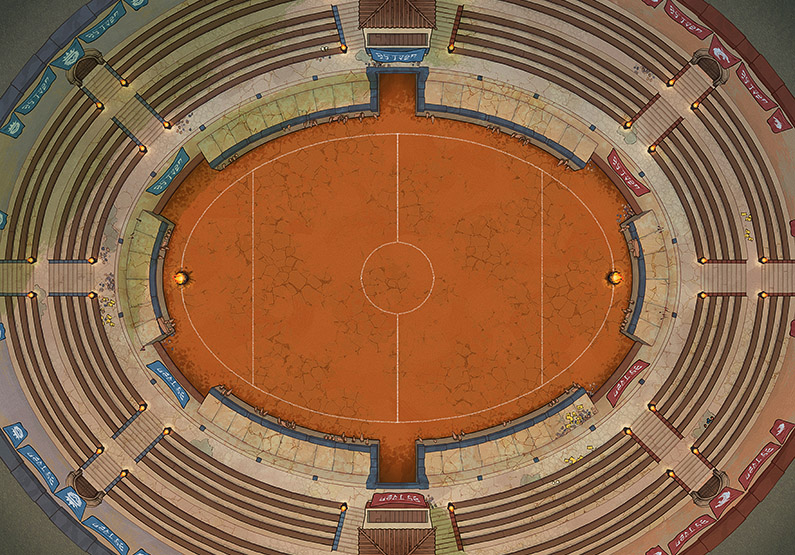 Does your world feature made-up fantasy sports? If so, I hope this stadium might accommodate them, and I'd love to hear how they work in the comments!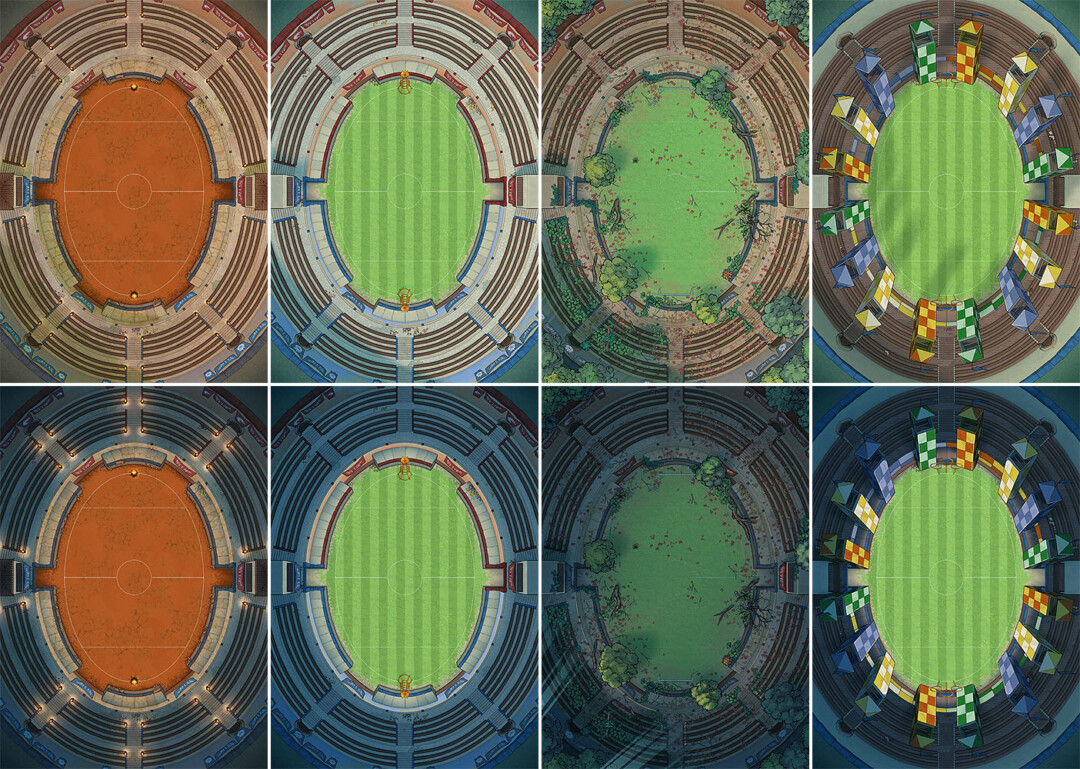 Subscribe for More
We put out new content like this almost every week! If you'd like to keep up, here are all the ways that you can do it, be it on social media or with our email newsletter:
Download the Fantasy Stadium battle map
You can download the digital files below, where you'll also get an opportunity to support us. Thank you! It's thanks to you that we can keep making these maps and assets. 🙂
We will deliver the download links to your email address. You can choose which pack you would like below.
We can offer this base pack for free thanks to our generous Patreon supporters
For exclusive map variants and even the PSD files, consider joining the amazing community that makes these maps possible: