203 skeletons, bodies, blood, and battlefield debris, plus 127 blood-soaked variants.
This especially grim asset pack was this year's special Halloween release on Patreon. That said, blood, bones, and corpses are useful year-round, with all the violent drama that goes on in your average campaign!
This pack contains both bloody and clean versions of each asset [that bleeds], as I always want to try and offer a kid-friendly alternative. I highly recommend the skeletons too, in that case! Altogether there are 330 individual assets lovingly drawn, colored, exported, and named… and even more in the Patron Pack's extended variants.
Please note that the assets are actually much more colorful than in these preview images!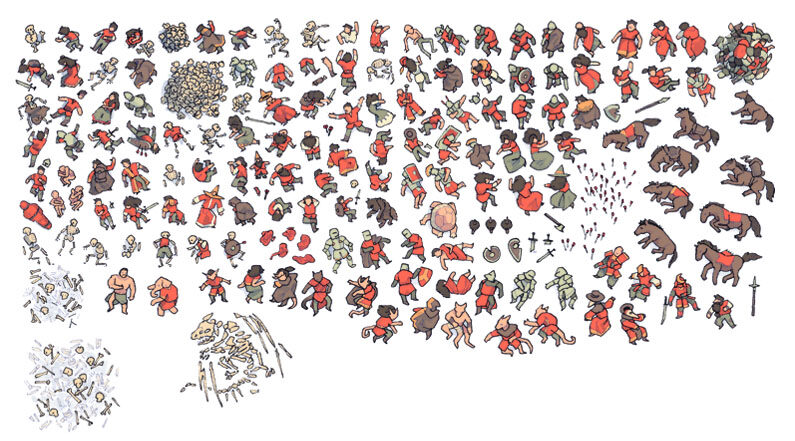 This pack almost killed me to export, but it was really great fun! It really makes me want to draw up a batch of character tokens at a similar level of detail some time. Do you have any ideas yet on how you will use these? I'd love to hear them in the comments. 🙂
Subscribe for More
We put out new content like this almost every week! If you'd like to keep up, here are all the ways that you can do it, be it on social media or with our email newsletter:
Download the Blood & Bodies Map Assets
You can download the digital files below, where you'll also get an opportunity to support me for my work. Thank you! It's thanks to you that I can keep making these maps and assets. 🙂
We will deliver the download links to your email address. You can choose which pack you would like below.
We can offer this base pack for free thanks to our generous Patreon supporters
For exclusive map variants and even the PSD files, consider joining the amazing community that makes these maps possible: