Various furnishings and clutter loosely inspired by the early 1900s and the TTRPGs set therein.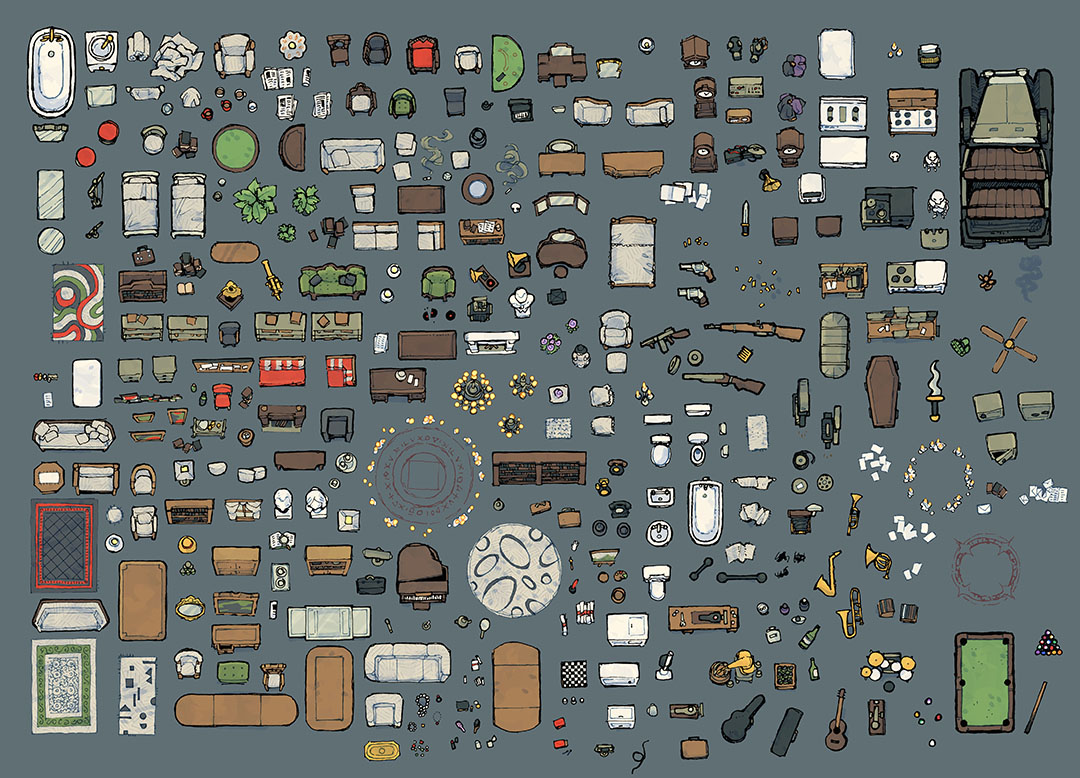 What a pack! 392 assets strong and multiple months in the making, our first 1900s-focused asset pack is done. Truth be told, it only took so long because it was competing for my time with my wedding, but it is still quite a pack!
Inside you will find all the "Miscellaneous" mentioned in the title: everything from rugs and furniture to automobiles and the odd occult circle. There's a wide variety spanning from Deadlands to Call of Cthulhu, with a lot of mundane stuff in the middle.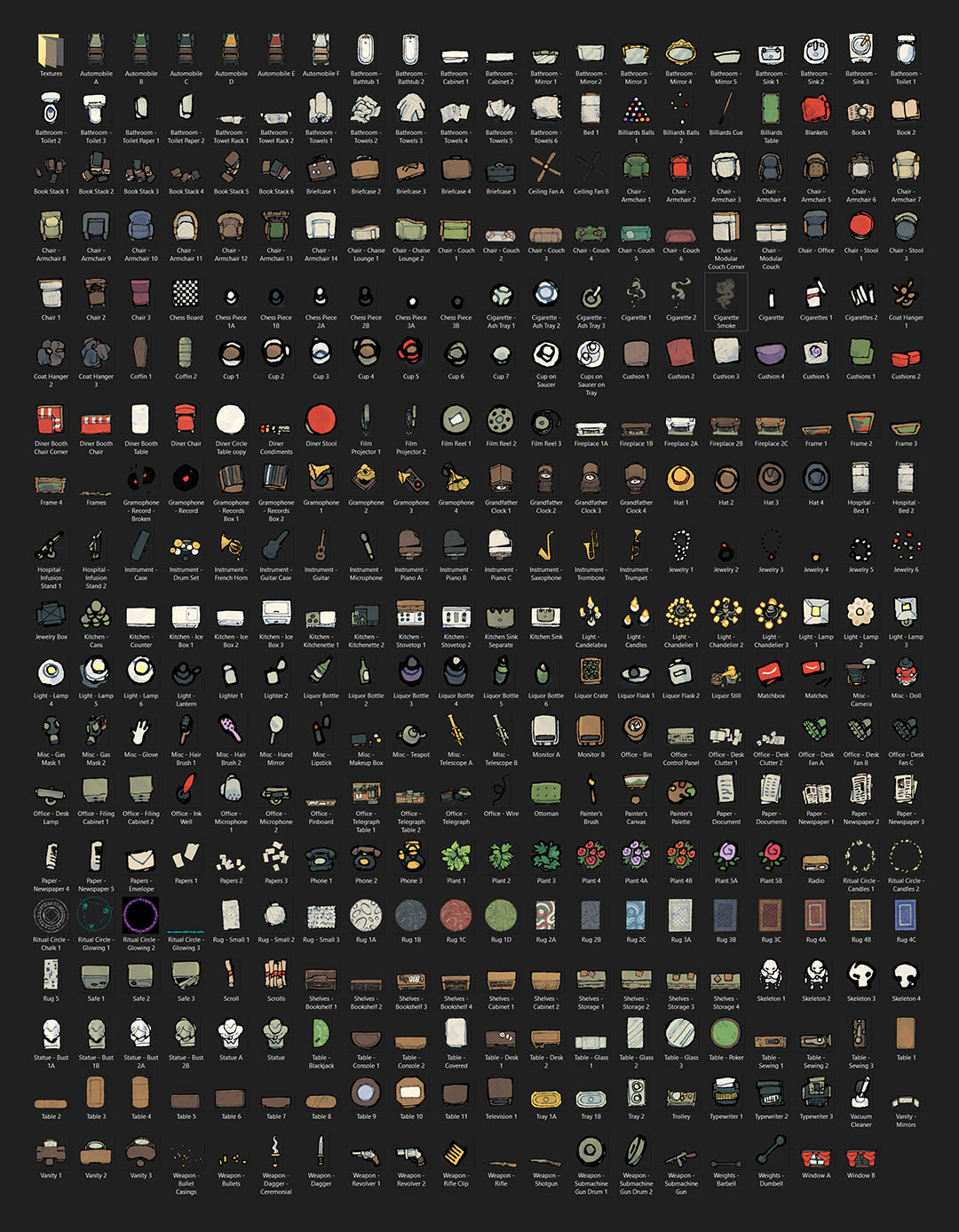 I hope that you find these fun! I'm excited to see what you all cook up. Do you have any ideas after opening up the download and scrolling through the list? I'd love to hear about them in the comments. 🙂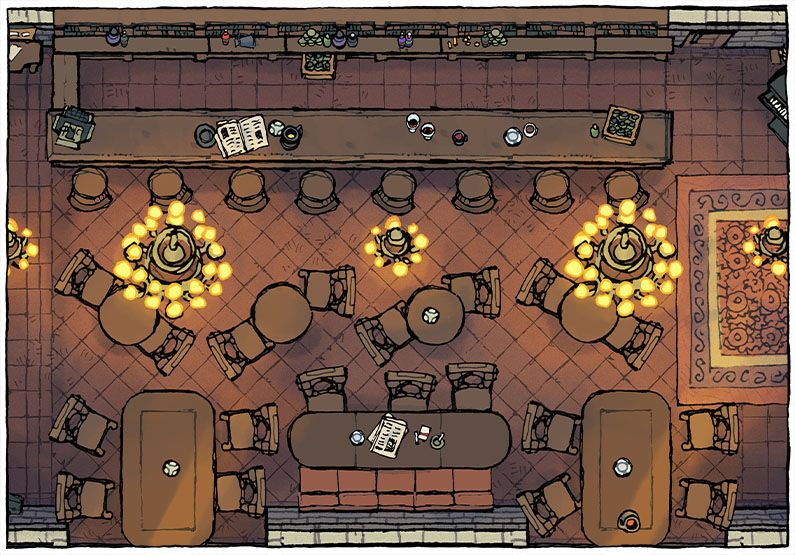 Subscribe for More
We put out new content like this almost every week! If you'd like to keep up, here are all the ways that you can do it, be it on social media or with our email newsletter:
Download the 1900s Misc. Map Assets
You can download the digital files below, where you'll also get an opportunity to support us. Thank you! It's thanks to you that we can keep making these maps and assets. 🙂
We will deliver the download links to your email address. You can choose which pack you would like below.
We can offer this base pack for free thanks to our generous Patreon supporters
For exclusive map variants and even the PSD files, consider joining the amazing community that makes these maps possible: