A solitary tumbleweed rolls between the two gunmen, ten paces apart, hands hovering over the metal at their sides.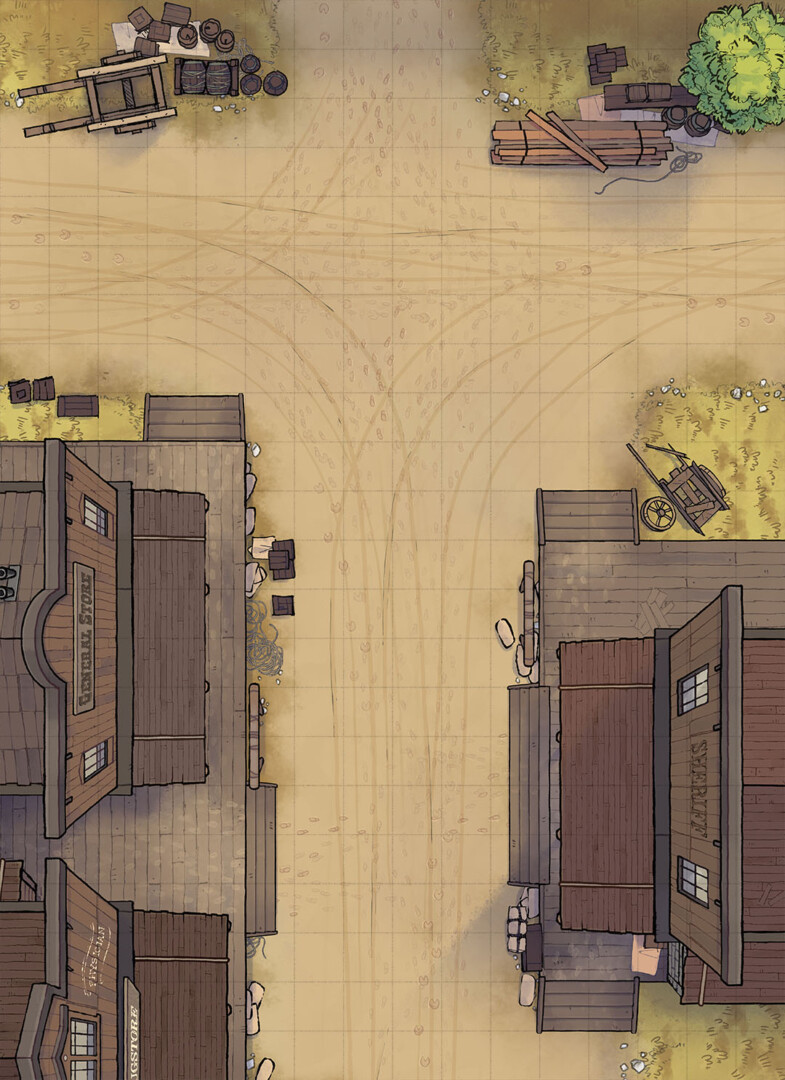 Connor Johnston returned to the Wild West this month on a quest to link his two previous maps together – shadows be damned! Yes, despite the miss-matched shadows, these maps now function both individually or as an oversize mash-up.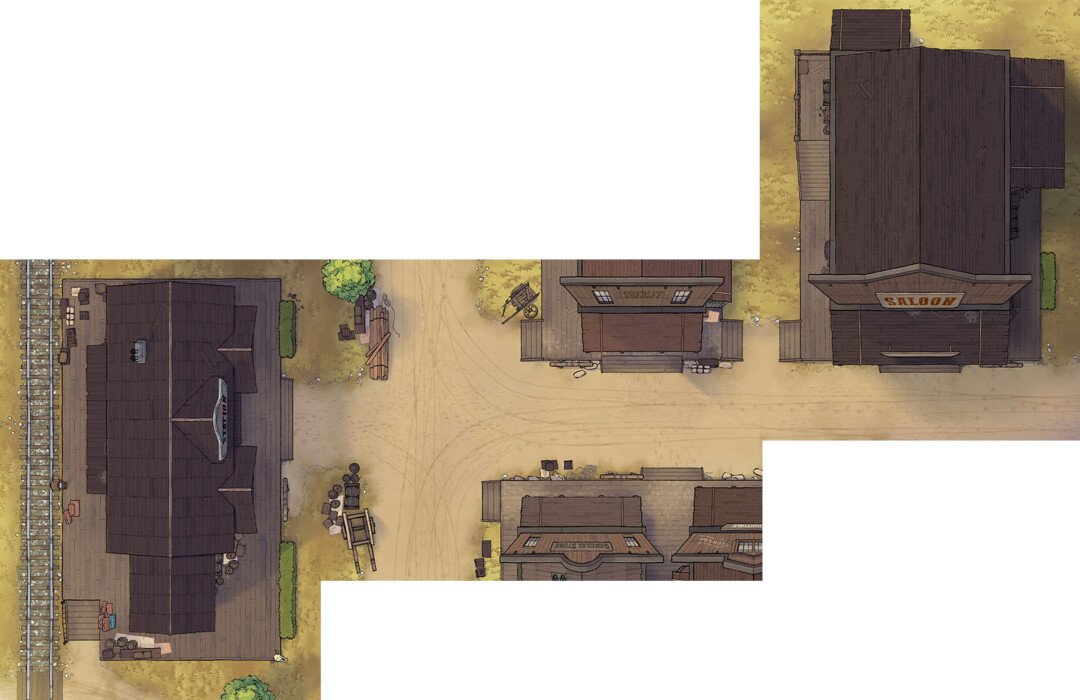 And, you know what, I don't think we're done yet with this town! At the very least, the sheriff could use an interior, and a jail for folks to break in and out of. What better way is there to start a campaign on the frontier than that?
Do you have any other aspirations for this map? Perhaps encounter ideas? We'd love to hear your thoughts in the comments!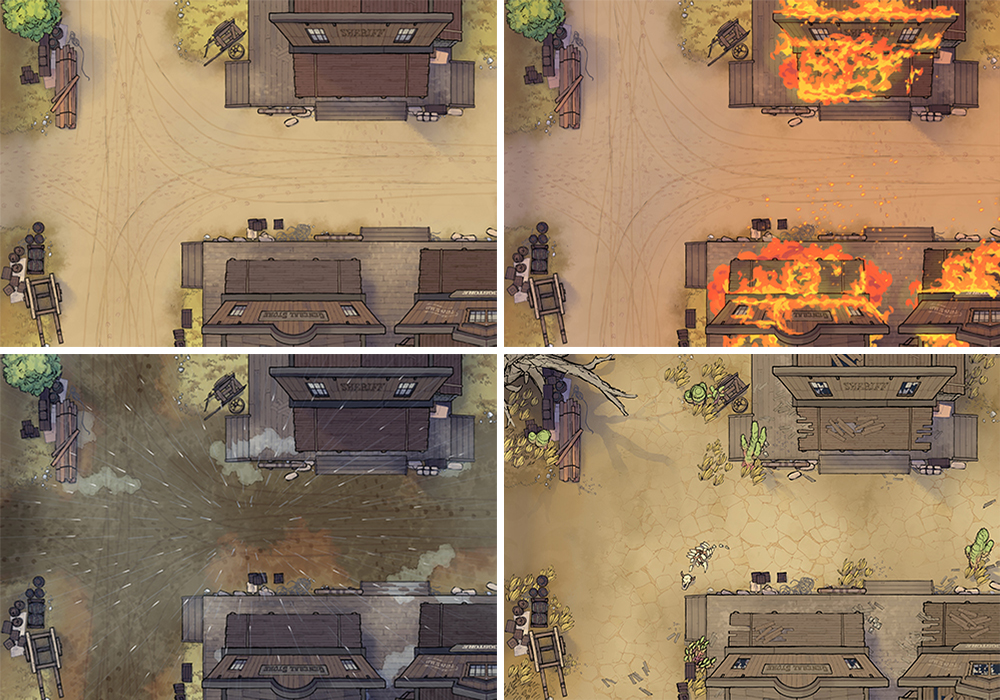 Subscribe for More
We put out new content like this almost every week! If you'd like to keep up, here are all the ways that you can do it, be it on social media or with our email newsletter:
Download the Wild West High Street battle map
You can download the digital files below, where you'll also get an opportunity to support us. Thank you! It's thanks to you that we can keep making these maps and assets. 🙂
We will deliver the download links to your email address. You can choose which pack you would like below.
We can offer this base pack for free thanks to our generous Patreon supporters
For exclusive map variants and even the PSD files, consider joining the amazing community that makes these maps possible: