Add some flair to your adventure seed with a mer dancer and a curious inn.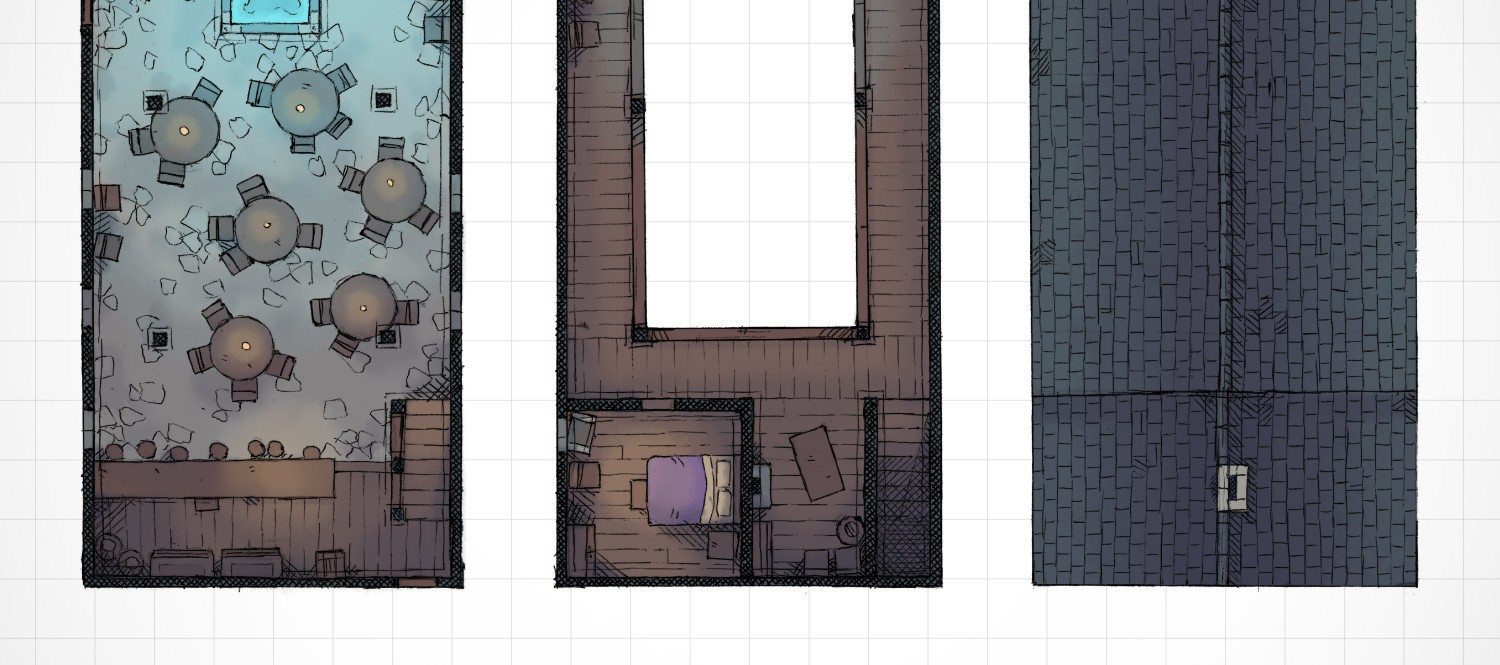 This long building is another piece to Tomer Abramovici's upcoming intro adventure, beginning at this bustling inn and leading to the great cavern.
Of course, you can name the inn whatever you please, and fill its central aquarium with any sort of curiosity. Perhaps it's not an aquarium but a deep well, filled with a strange tasting water patrons swear has healing properties. Maybe the inn acts as a portal between this plane and another, an informal gateway controled by a greedy barkeep. It could be that the place is run by evil-doers, and the glowing pool is used to display drowned traitors.
Boy, this coffee is doing wonders for my imagination today.
Whatever your nefarious idea, you can construct your very own Mermaid Inn today:
[thrive_megabutton mt="DOWNLOAD" st="The Mermaid Inn" color="red" link="https://2minutetabletop.com/index.php/product/the-mermaid-inn/" target="_self" align="aligncenter"]