An old design, but a sturdy one! This humble starship will see you safely across the galaxy and back again.
Science fiction! It's a theme that I have not explored nearly enough, but I hope to rectify that in the coming months. This is my first exercise, a starship roughly big enough for your average (space) adventuring party.
In drawing this I explored a lot of different reference material, and the end result is something inspired largely by Out of the Silent Planet, No Man's Sky, and Marvel's Guardians of the Galaxy.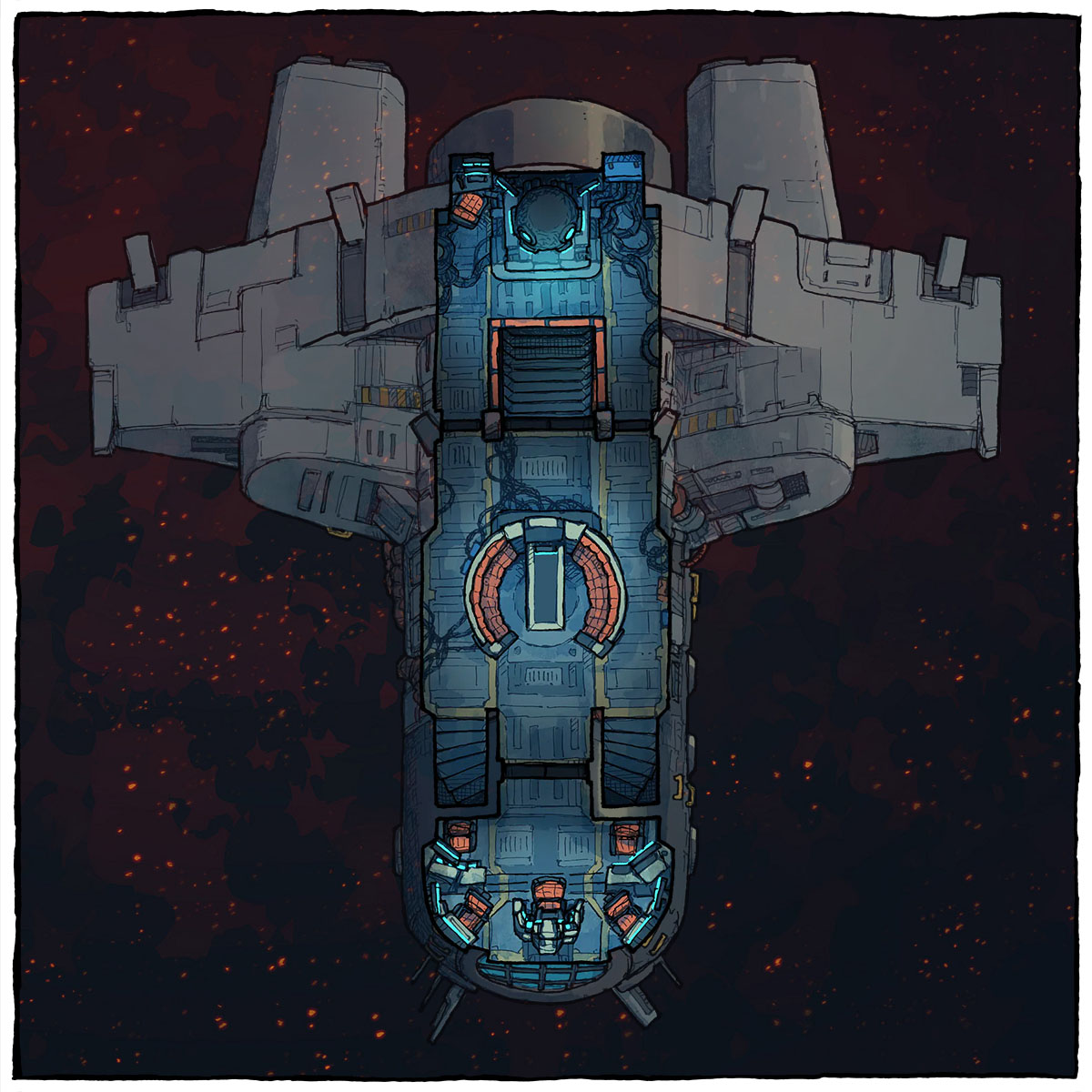 Click to zoom in!
I look forward to exploring even more of this genre, and hope to commit 1/3 of our monthly maps to it. Even if you strictly run medieval fantasy (like me), I hope that this art will be useful for fantasy tech, forerunner ruins, and all that fun sort of high-fantasy!
So, is there anything in particular that I should try drawing? Please comment and let me know!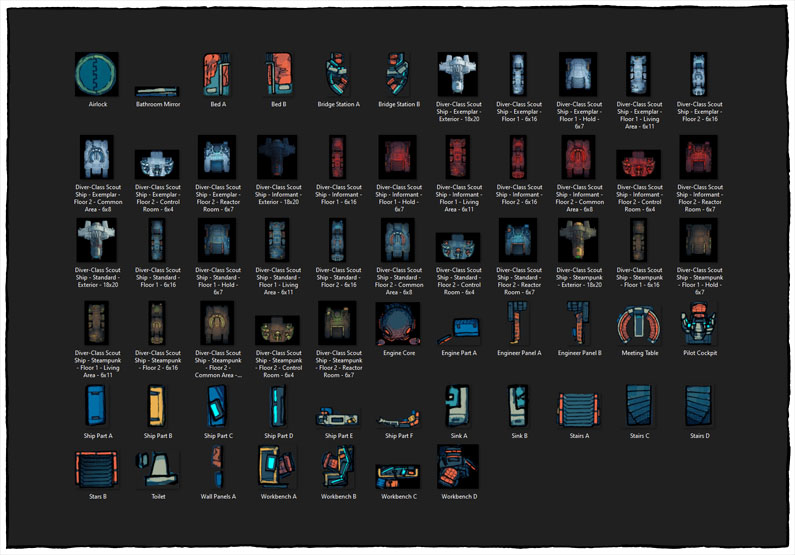 Subscribe for More
We put out new content like this almost every week! If you'd like to keep up, here are all the ways that you can do it, be it on social media or with our email newsletter:
Download the Diver-Class Scout Ship map
You can download the digital files below, where you'll also get an opportunity to support us. Thank you! It's thanks to you that we can keep making these maps and assets. 🙂
We will deliver the download links to your email address. You can choose which pack you would like below.
More maps & assets you may enjoy…
We can offer this base pack for free thanks to our generous Patreon supporters
For exclusive map variants and even the PSD files, consider joining the amazing community that makes these maps possible: