Allow me to introduce my Cyberpunk Cars! These near-future vehicle map assets come in four exciting styles and are ready for print or virtual tabletop.
I promised that I would dive into cyberpunk on of these days, and today is that day. Clearly my "artistic inspiration" is just a sucker for hyped-up video games…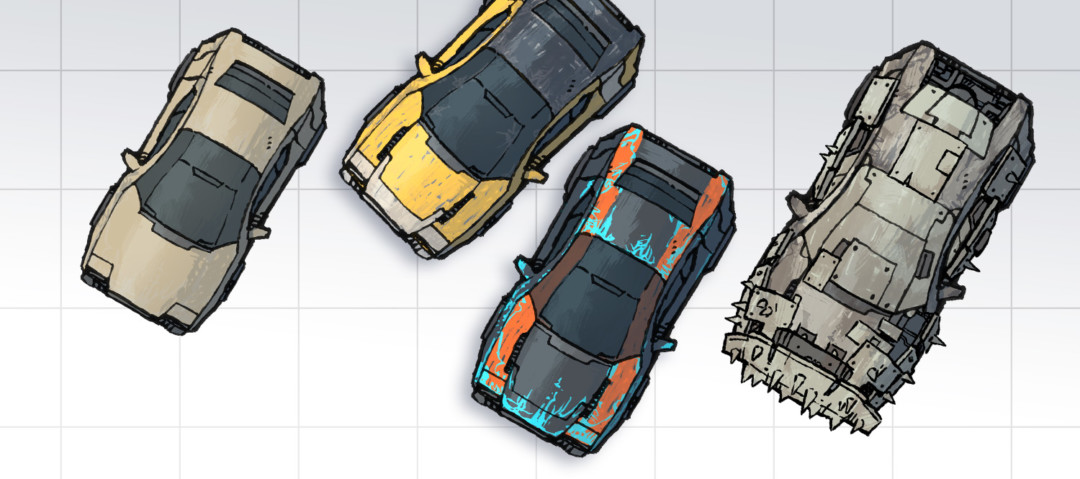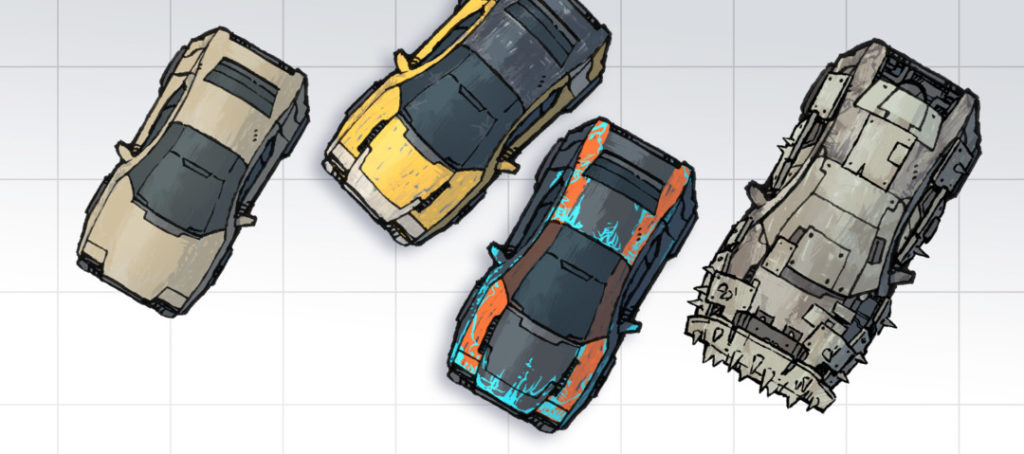 It's a strange thing for me to be stepping into new territory after all this time, and the question of where to start on a new theme is always a challenging one.
I knew that I wanted to tackle city streets early on, but I was confronted by a sort of chicken-or-the-egg scenario where I needed cars to adorn streets and I needed streets to bear the cars. I chose cars first, as you can see!
This was a challenging and joyful project to work on, and I hope that energy shines through in the cars and assets. My goal now is to put out just one cyberpunk/sci-fi content pack per month for the foreseeable future, until I'm infatuated by a new setting, or something like that!
Of course, fantasy will continue to be my focus and the theme for the majority of my work! Much, much more of that to come. 🙂
I'd love to hear what you think about these! Are you running a game with a futuristic setting? Have any car-based encounter ideas? Requests for next month's cyberpunk/sci-fi addition? I eagerly await your comments!
---
Subscribe
Here are all the ways that you can keep up to date with our new content, be it on social media or with our email newsletter:
---
Cyberpunk Cars – Downloads
You can download the high-res printable and digital files below. Thank you for your support! It's thanks to you that I can keep making these maps and assets. 🙂
We will deliver the download links to your email address, which include printable PDFs and digital files. You can choose which pack you would like below.
The base Cyberpunk Cars are free to download thanks to Patrons such as: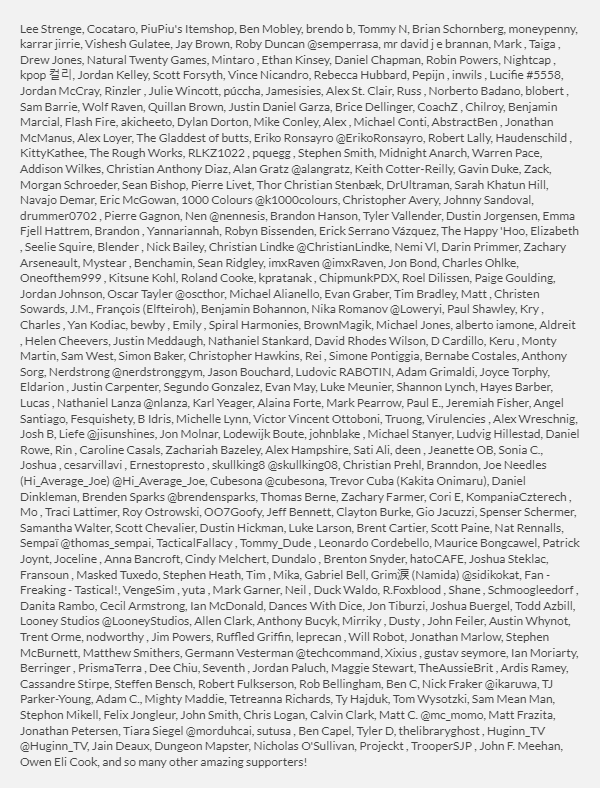 For exclusive map variants and even the PSD files, consider joining the amazing community that makes these maps possible: