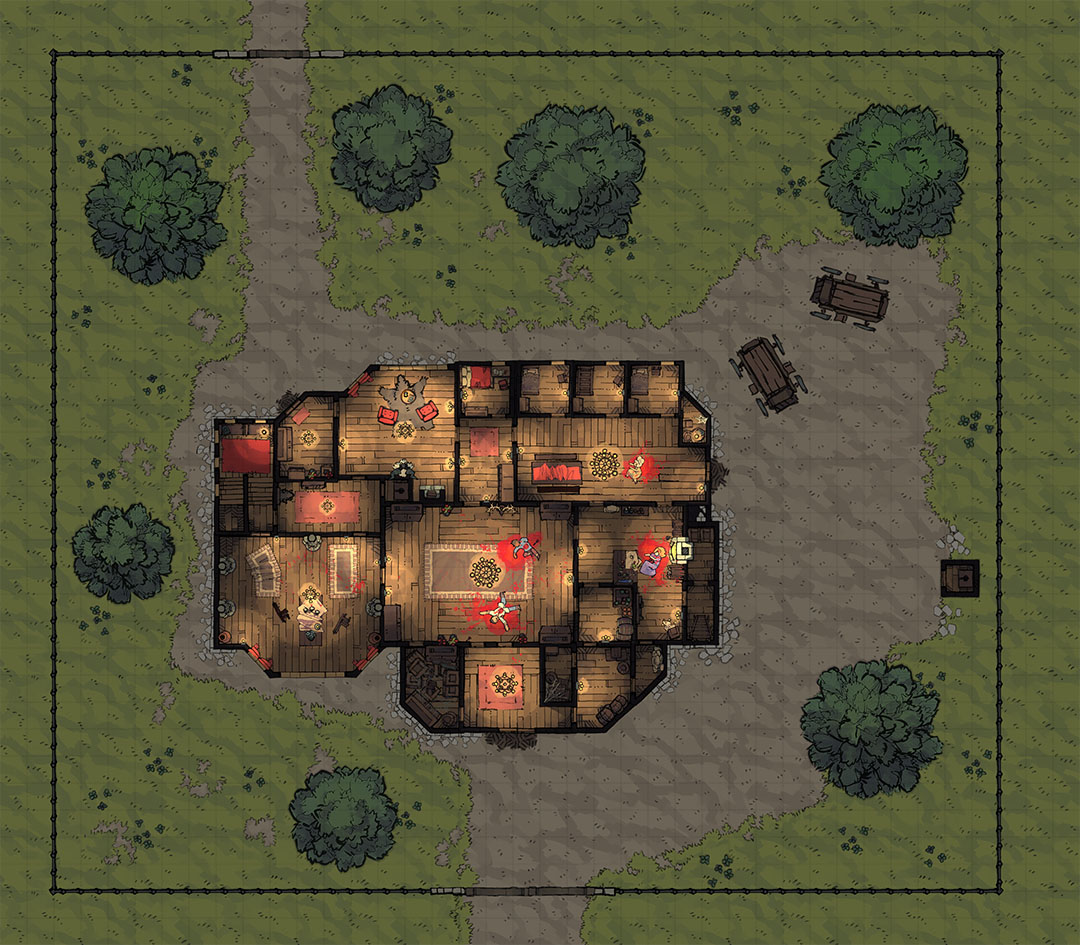 Mikhail Kamenev is the talented creator behind this macabre mansion of intriguing horrors. With their permission, we're able to share these maps with you – links at the bottom!
Octavius' Mansion (Grounds included) is a massive 40×35 map that includes a second-floor overlay, with many of the impressively numerous rooms containing haunting sights and clues to be puzzled out.
Mikhail has shared this beautiful map with us without wanting a social media shout-out. So we thank you for your awesome submission, Mikhail!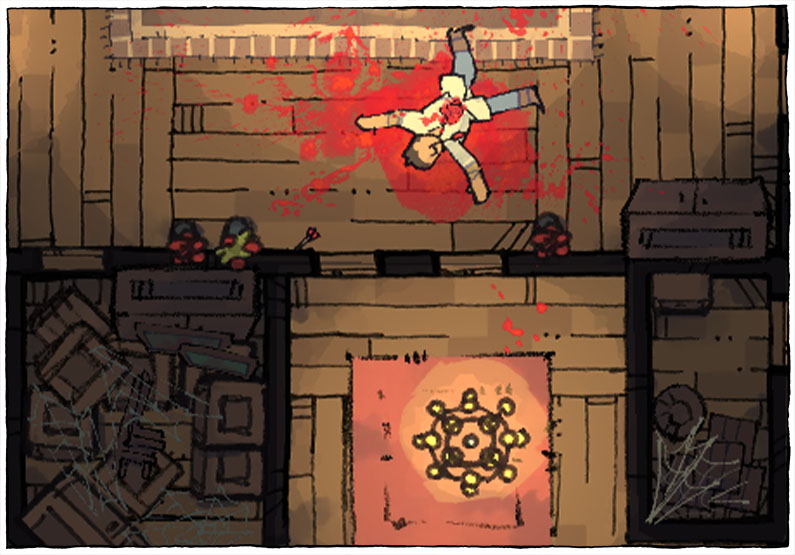 From Mikhail:
Jaegermeister Octavius Rimons has been suspected in disappearance of several citizens. Guard capitan had a theory, that he conducting ritual sacrifices for one of the Outer Gods. Unfortunately, there is not a lot of time. He and others like him brought god closer and his influence began to affect the world. The task of the party was to break into the mansion and discover which particular god was called.

On the ground floor party can encounter unlucky cursed vigilante wererat, who tried infiltrated mansion, but lost his mind under influence of outer god. He killed all servants and summon sworm of rats, completely forgetting about his mission. Stairs to the second floor are guarded by sentinel statues in lounge and locked door in a hall.

On second floor there is group of mercenary bodyguards, occupying rooms next to Octavius' bedroom. Also, in the same rooms some last servants, who can activate animated silverware swarm to protect themselves. Library is empty, occultist who created ritual to Jaegermeister left for a while, leaving behind unfinished enchanted sword and guarding animated armor. In the end there is Octavius, who through sacrifices to the outer god of Hunt to extend his life become a werewolf. He and others humanoids in the house succumbed in unnatural thirst for blood, unable to reason and embrace animalistic pack instinct.
Downloads
You can use the button above to download Mikhail's Mansion Maps, and I have listed many of the map asset packs used below. You can also find many more on our Map Gallery.
Subscribe
We put out new content like this almost every week! If you'd like to keep up, here are all the ways that you can do it, be it on social media or with our email newsletter: