The hills are ablaze with autumnal tundra as far as the eye can see. This spot – next to a small, icy stream – seems like a good place to camp…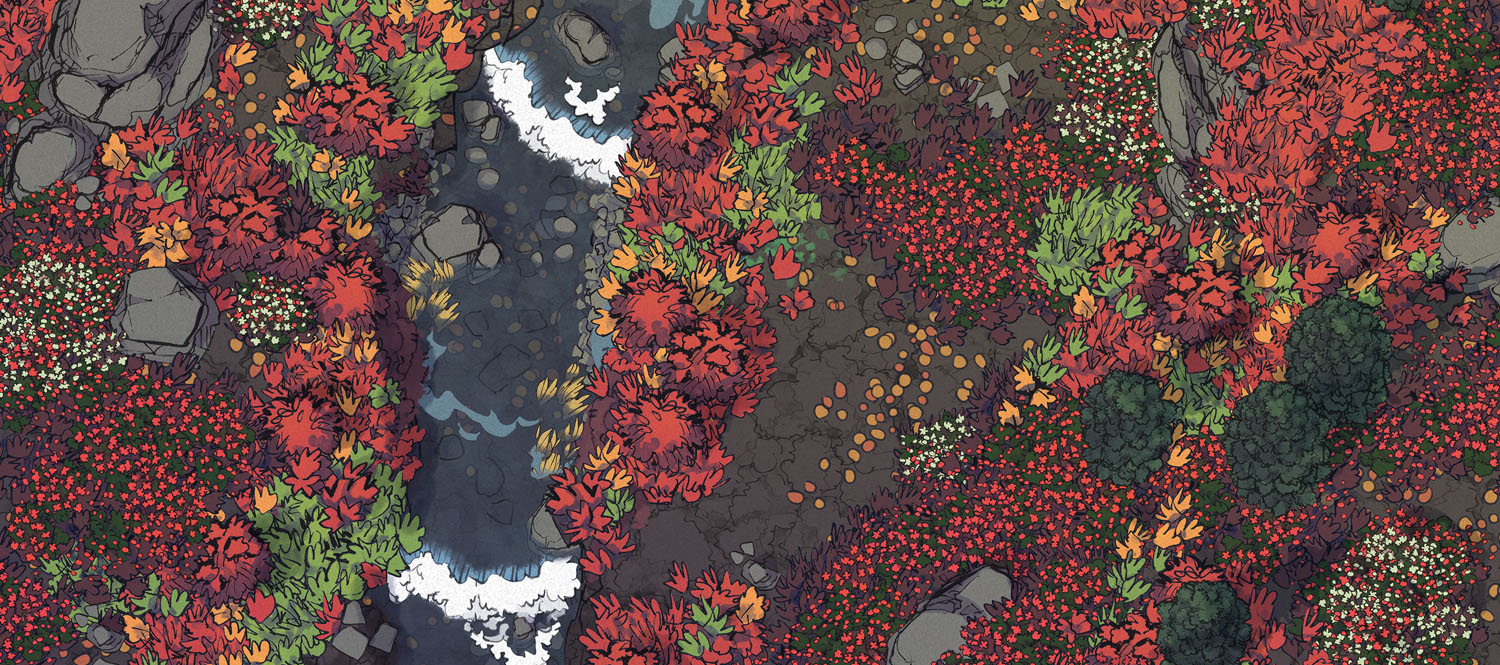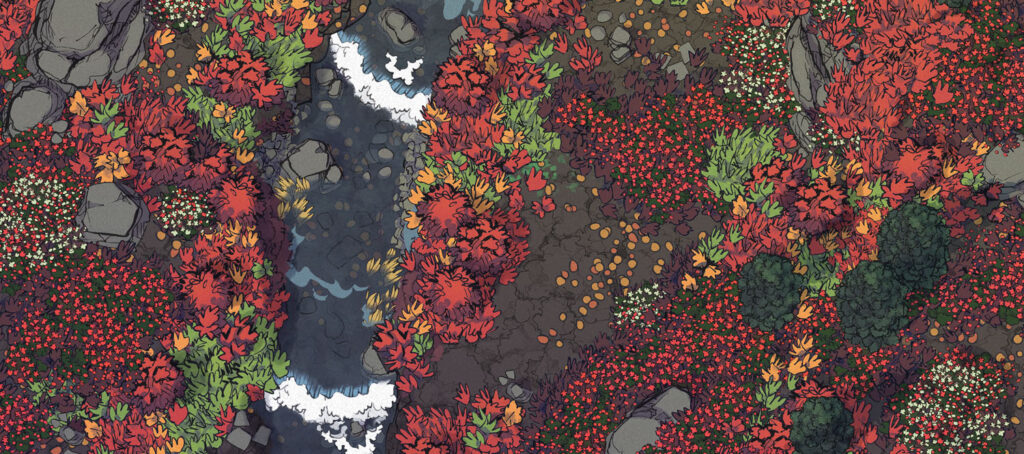 Vladir Winters drew deeply from the Well of Inspiration for this one, basing it closely on their beloved Alaskan tundra. Passion is all through this map, and the vibrant, grounded colors are sure to impress your players too!
The battle map is a highly detailed 22×16 space carved up by a prominent stream, some large grey boulders, and thick foliage all about. Anything could be lurking here, perhaps approaching for a drink, or perhaps approaching the scent of delicious adventurers…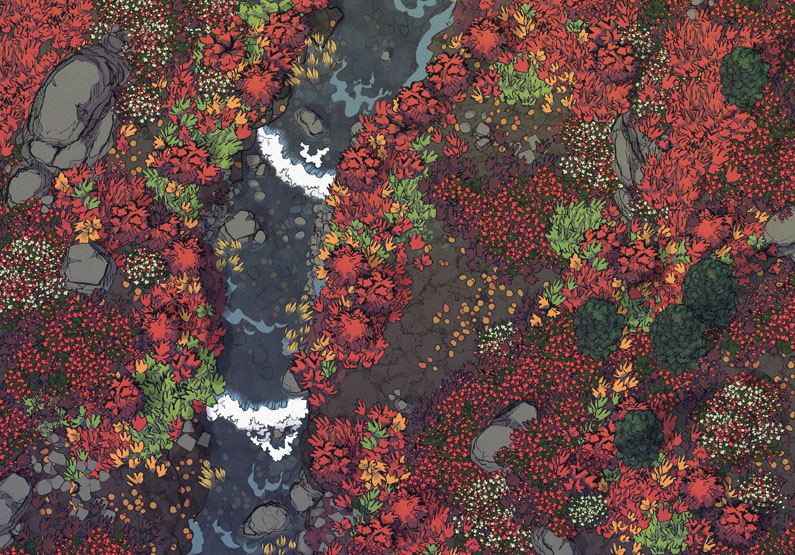 Does your world have a place where the Painted Tundra might fit? In lieu of tundra, this map would be right at home in the fey wild, or some other enchanted shrub land. We'd love to hear of your plans and ideas below!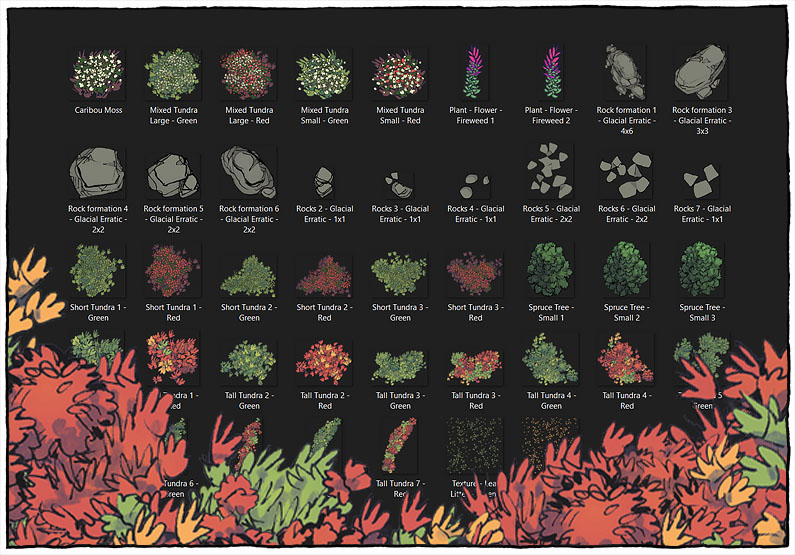 Subscribe for More
We put out new content like this almost every week! If you'd like to keep up, here are all the ways that you can do it, be it on social media or with our email newsletter:
Download the Painted Tundra battle map
You can download the digital files below, where you'll also get an opportunity to support us. Thank you! It's thanks to you that we can keep making these maps and assets. 🙂
We will deliver the download links to your email address. You can choose which pack you would like below.
We can offer this base pack for free thanks to our generous Patreon supporters
For exclusive map variants and even the PSD files, consider joining the amazing community that makes these maps possible: