A confusing maze of tall, impenetrable hedges. Just how long will it take your party to reach their goal?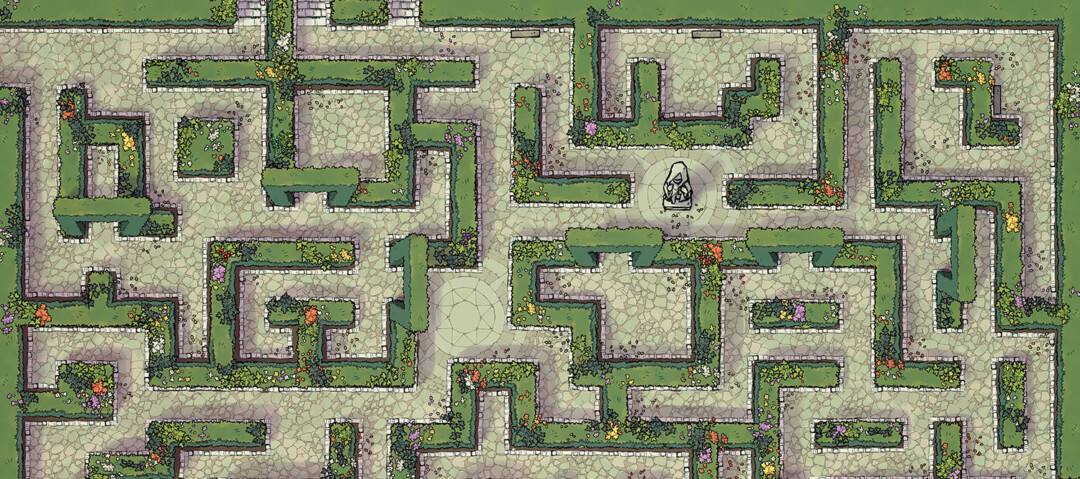 Vladir's newest creation is this living maze, a popular map request we've received over the past few years that proved to be a beautiful map in their capable hands.
How exactly you run this is up to you, but I suggest making the most of your VTT's 'fog of war' and/or 'line of sight' features and letting your players get properly lost! Mix in a few encounters to break their concentration and you've probably got a good few sessions taken care of. 😉
I suggest hiding more than one goal amidst the hedges so that, even if your adventurers get lucky, the whole puzzle isn't undone all at once. Likewise, a few roaming monsters might be a good way to mix things up – and to that end we've included three new minotaur in the downloads!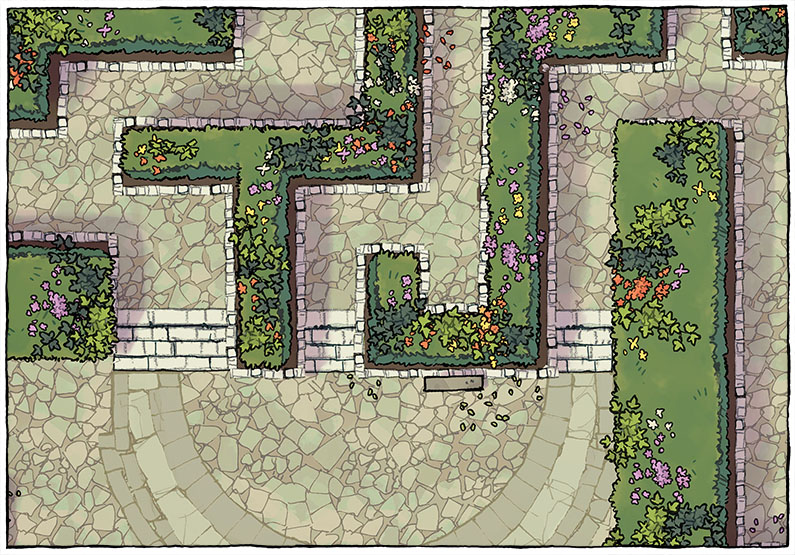 We hope that you enjoy – and please share your ideas and experiences in the comments!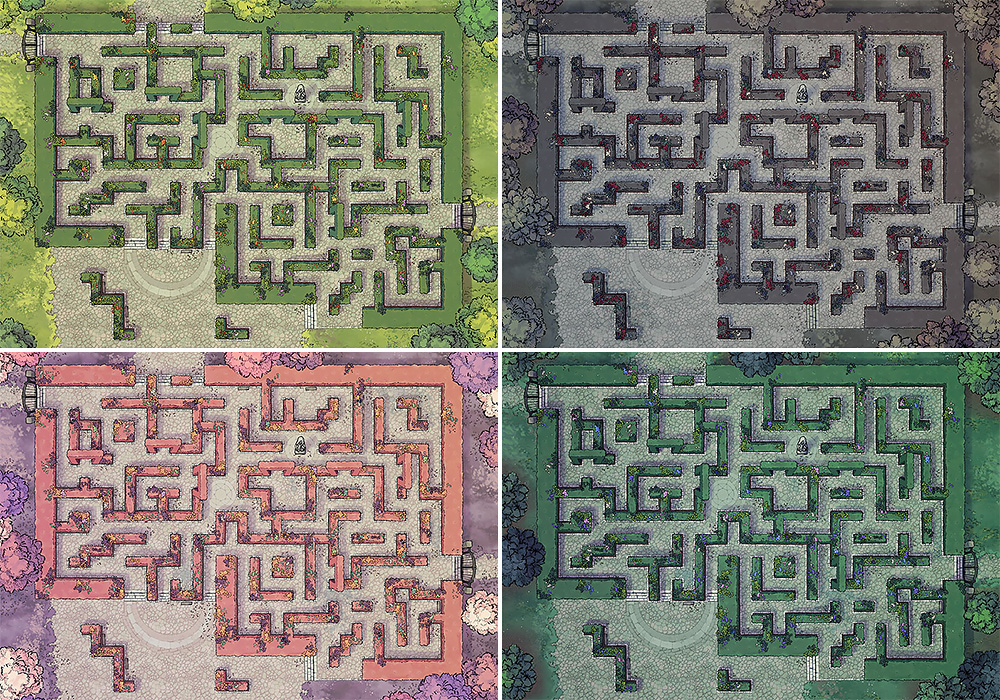 Subscribe for More
We put out new content like this almost every week! If you'd like to keep up, here are all the ways that you can do it, be it on social media or with our email newsletter:
Download the Hedge Maze battle map
You can download the digital files below, where you'll also get an opportunity to support us. Thank you! It's thanks to you that we can keep making these maps and assets. 🙂
We will deliver the download links to your email address. You can choose which pack you would like below.
We can offer this base pack for free thanks to our generous Patreon supporters
For exclusive map variants and even the PSD files, consider joining the amazing community that makes these maps possible: