Inside your download:
80

Modular Rooftop Asset

PNGs, suitable for image editors and most virtual tabletops.

Surfaces, in various sizes and even with upper and lower foreshortening.
Valleys, for the intersection between two perpendicular surfaces.
Eaves, in two orientations and multiple sizes.
Ridges and hips, for the peaks of your rooftops.

A Dungeondraft pack – See our Dungeondraft guide for more information.
There are also pre-assembled gables and simple rooftop configurations, as well as a chimney and some friendly white smoke.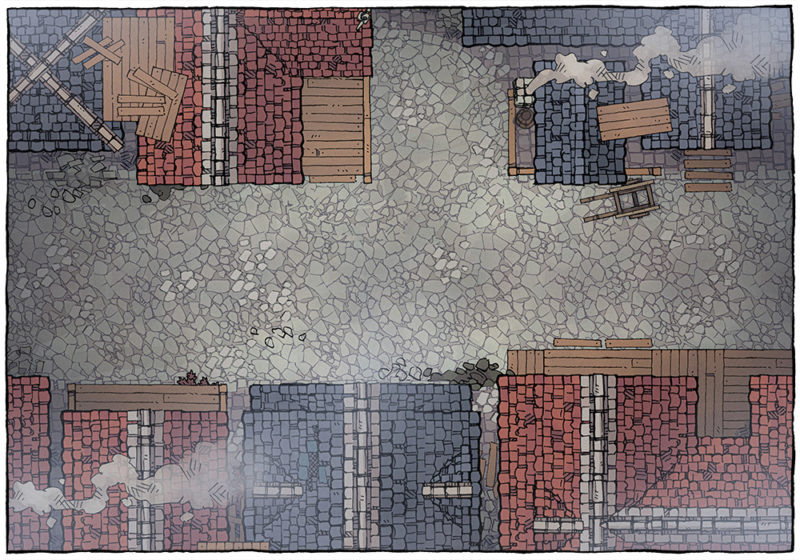 This Smoky City Street battle map is provided here as an example map built with these rooftop assets.