A bridge of natural stone spans a deadly gorge, ready to crumble away at any moment…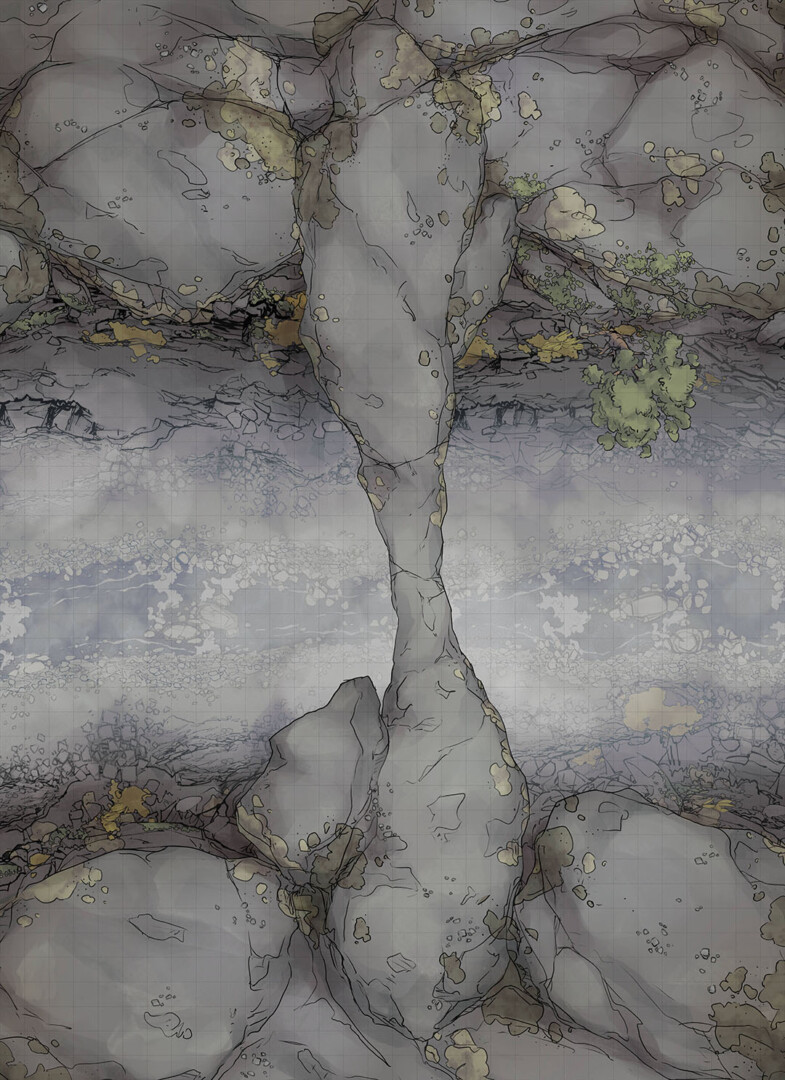 Rootyful handcrafted this lethal battle map on a 32×22 canvas, in day and night color schemes, and was kind enough to also provide a "crumbled" overlay we can use to convert this from a bridge to a gap – best used right after the first PC makes their way across!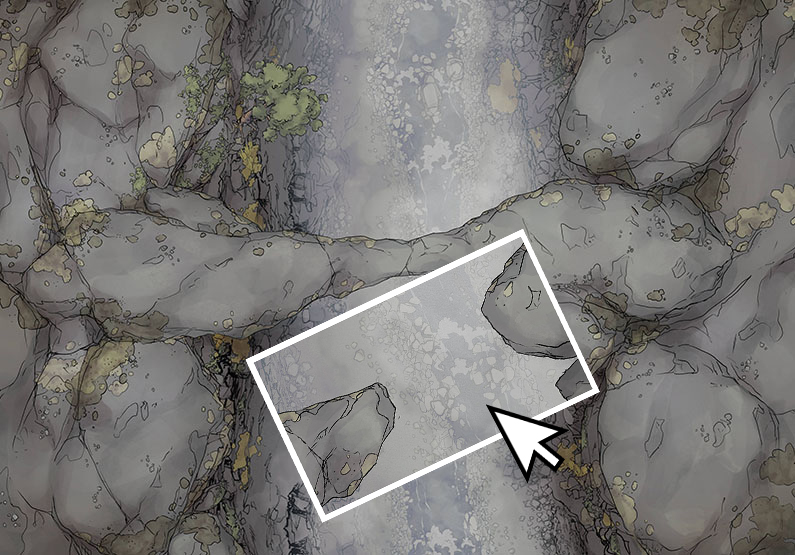 This map begs for harpies in my mind, or perhaps a sudden hail of arrows from some other sort of denizen. Maybe it is haunted by the many souls that failed their ability check to cross the bridge in the past? We'd love to hear your ideas!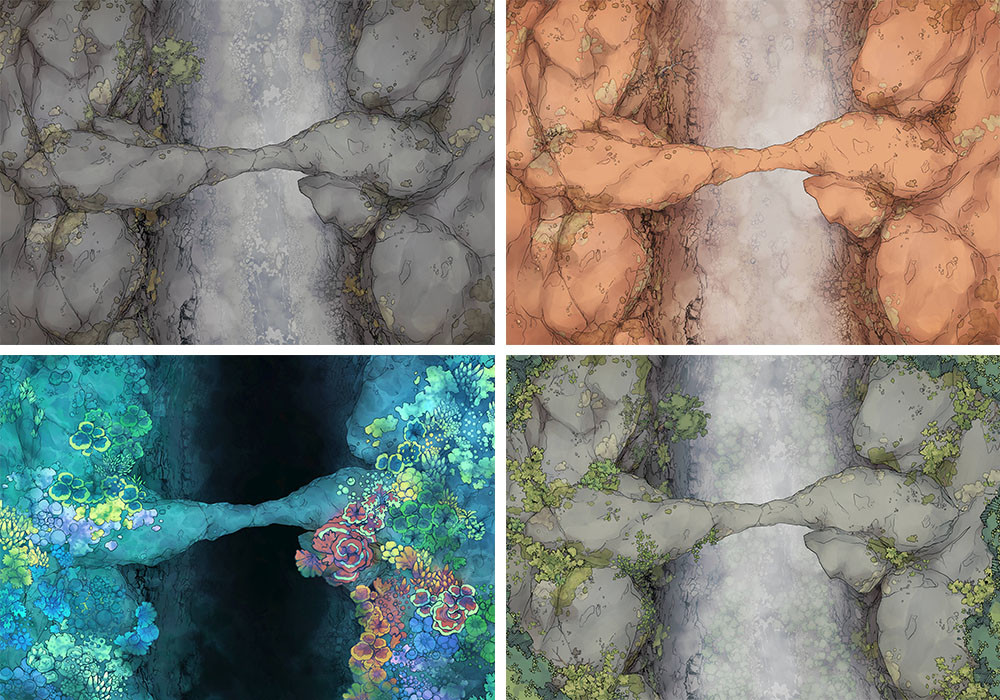 Subscribe for More
We put out new content like this almost every week! If you'd like to keep up, here are all the ways that you can do it, be it on social media or with our email newsletter:
Download the Natural Stone Bridge battle map
You can download the digital files below, where you'll also get an opportunity to support us. Thank you! It's thanks to you that we can keep making these maps and assets. 🙂
We will deliver the download links to your email address. You can choose which pack you would like below.
We can offer this base pack for free thanks to our generous Patreon supporters
For exclusive map variants and even the PSD files, consider joining the amazing community that makes these maps possible: